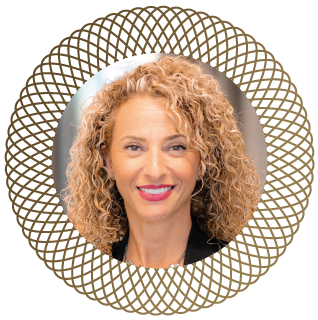 Position: Executive Vice President Corporate Class Inc.Leadership+DEIB Expert |2x TEDx Speaker | CILAR Innovator |1 of 6 Canadian Empowering Women | Founder WHEW! (Women Helping Empower Women) | Thought Leader | Forbes Contributor
Greater Toronto Area, Canada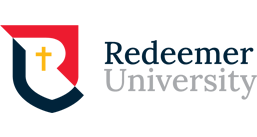 Dr. Georgette Zinaty is an entrepreneurial, results-oriented professional with a seasoned ability to intelligently gauge the needs of others and turn them into effective strategies and actions. She is accustomed to seeking out innovative solutions to problems while harnessing the energy and intelligence of her team and her collaborative partners.
With expertise in diversity and inclusion, leadership, and program development, as well as fundraising campaigns and strategies, Dr. Zinaty has made significant contributions to various fields. She is recognized as a Forbes Contributor and has a track record of leadership roles and accomplishments:
Co-Chair of the ChIPs Inaugural Canadian Chapter in 2020.
Advisor and Board Member at ELLA@York University since 2020.
TEDx Speaker on "The Immigrant Experience in Leadership" in February 2017.
Board Member of the City of Mississauga's Creative Hub 1352 since 2019.
Honoree of Immigrant Women of Inspiration by Canadian Immigrant Magazine in April 2018.
Speaker and Member of the International Council for the Advancement and Support of Education (CASE) in 2018.
Board Member and Judge for the Toronto Regional Board of Trade Business Excellence Awards from 2013 to 2017.
Keynote Speaker on the Importance of Media at Rogers TV's LAMA Annual Gala in 2015.
Recipient of the Excellence in Innovation Award from the University of Toronto in 2008.
Experience:
Executive in Residence at Redeemer University (Mar 2023 - Present): Leveraging her skills in business planning, development, entrepreneurship, sales, and strategic planning.

Canada Country Chair - G100 at G100: Mission Million (Nov 2022 - Present): Leading a global group of women leaders advocating for gender equality and impact across governments and organizations.

Assistant Professor at Huron University (Aug 2021 - Present): Contributing to academia in the fields of business and management.

FORBES COACHES COUNCIL MEMBER (Nov 2020 - Present): Recognized as a member of the Forbes Coaches Council.

Executive Vice President at Corporate Class Inc. (Jul 2020 - Present): Serving as a full-time Executive Vice President and Senior Consultant.

Visiting Lecturer at DeGroote School of Business - McMaster University (Nov 2020): Sharing her expertise with students.

Executive Director, Advancement at University of Toronto (Oct 2018 - Feb 2020): Managing development and alumni relations.

Executive Director, Development and Alumni Relations at the University of Toronto (May 2010 - Feb 2020): Overseeing strategic growth and pipeline development.

Director, University Awards and Honours at the University of Toronto (Sep 2008 - May 2010): Recognized for her contributions to awards and honors.
Education
Harvard University: Business, Management, Marketing, and Related Support Services.
Henley Business School: Research Associate, Master of Science (2014 - 2016).
University of Liverpool: MBA in Marketing and Strategic HR (2006 - 2008).
University of Toronto Scarborough: 4-year BA in English and Political Science.
Henley Business School + Rotman School of Business: Doctorate in Business, Leadership, Diversity, and Inclusion (2016 - 2019).
Licenses & Certifications
Innovation Governance Program - Level 1 (Issued Jun 2023).
Certificate in Strategic Leadership and Executive Presence (Issued Jun 2021).
Leadership Executive Advancement Program.
Strategic Leadership and Executive Presence.
Volunteering
Dr. Zinaty is actively engaged in various organizations, including Creative Hub 1352, Doyenne Capital, Toronto Region Board of Trade, ChIPs, ELLA Women YU, and more, where she contributes her expertise to empower women, support economic empowerment, and advance technology, law, and policy.


Publications
Dr. Zinaty has contributed thought leadership through publications like Forbes, where she explores topics like the pivot in the modern business world.


Honors & Awards
FORBES COACHES COUNCIL Member (Dec 2020).
Recognized as a Speaker and Presenter by the Council for the Advancement and Support of Education (Jun 2018).
One of six Women in Canada recognized for Women Empowerment by Canadian Immigrant Magazine (Apr 2018).
Keynote Speaker at LAMA TV (Dec 2015).
Stepping Up Award from the University of Toronto (Jan 2008).
Acts of Daily Excellence recognition by the Status of Women Office.
Honorable mentions and recognition for strategic initiatives and innovation.
Organizations
Dr. Zinaty actively participates in various organizations, including her role as Co-Chair for Canada (Toronto) with ChIPs, an organization focused on advancing women in law, tech, and policy.