Join us at WHERS Conference and Exhibition and become an integral part of the launch of UNIRANKS platform. 

Join us at the World Higher Education Ranking Summit (WHERS).
10,000+
of the world's brightest minds in higher education, leading global authority like the United Nations, most prominent changemakers, government officials and policymakers will gather to implement best practices and adopt new technologies that will drive your institution forward. The
WHERS conference
will take place in
Dubai
from the
27th to the 29th of October
2023.
5 Reasons to attend the summit
World's Brightest Minds
Join 10,000+ of the world's brightest minds in higher education to learn from industry leaders to take you and your institution to the next level.
20+ Hybrid Tracks
WHERS will stream 20+ hybrid Tracks, consisting of hyper-focused speeches, panels, and live Q&A sessions to help drive your institution forward, maximize its' visibility and adopt best practices to make it attractive for the prospective students.
Higher Education MetaVerse
Take the first step and join us to build the new world of learning using metaverse technology.
The Open Rank Concept
Learn about the new groundbreaking concept of the Open Rank, the power of the ranking committee, and how it will ensure a robust methodology and fairness, closing all the gaps.
A Revolutionary Engine
Harness the power of a revolutionary engine UNIRANKS that will help students determine the best university according to their needs.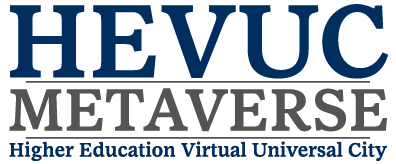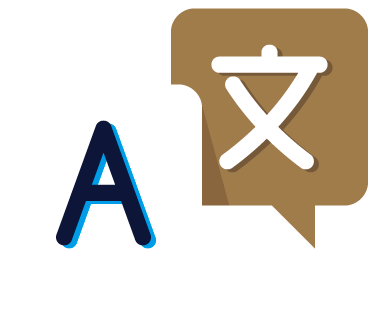 Real-time language interpretation to participants in 60 different languages
WHERS is a platform for leading higher education stakeholders from around the world to be a part of the new ranking engine UNIRANKS that will help students determine the best university according to their personal needs.
WHERS is the largest Higher Education Ranking Summit.
WHERS will:
Unveil tools to guarantee transparency and inclusion in education.
Showcase the benefits of open education data and ranking organizations.
Bring-to-light the future of universities in virtual realm (metaverse).
Illustrate the power of research quality, online presence & marketing.
Provide practical guidelines on adoption of the UN SDGs and much more.

Explore WHERS Conference Tracks
Incorporating UN Sustainable Global Goals in academic strategic planning.
Responsibilities of universities in ensuring implementation of the UN 17 Sustainable Development Goals.
The UN Sustainable Development Goal #4 "Quality Education" in action. Tools to ensure inclusive and equitable quality education for all.
How can universities guarantee equality, inclusion, and non-discrimination for all students and staff?
Safety and inclusiveness in learning environments How can higher education institutions guarantee this?
Importance of direct dialogue with students in addressing issues of injustice and inequality in academia.
Tools to develop cost-effective education products and services to eliminate barriers and improve the quality of learning across the globe.
Creation of transparent universities through the power of leadership. Ways to regulate transparency.
Open education data - Gamechanger in fighting corruption and inequality at universities.
Development of effective, accountable, and transparent institutions - Meeting the Sustainable Development Goal 16 "Peace. Justice and Strong Institutions."
UNIRANKS - The catalyst for driving transparency and accountability in higher education institutions around the world.
Looking towards the future, taking the first steps by adopting the latest technologies in teaching, learning, and virtual existence.
Closing the gap: Learning space design for equity, access, and inclusivity in a hybrid world
The Metaverse: Layers, applications, and terminology
Universities of the future in the Metaverse.
New student life - Supporting students in the Metaverse.
Virtual classrooms with VR - A whole new world of education with increased access to resources.
Alumni networks of the future - Stronger in the Metaverse.
Inclusive education in the Metaverse in a post-COVID world.
The impact of global rankings on higher education.
The effect of global ranking on the quality of education.
The impact of global ranking on student choice, and students' employability.
Comparative study of global rankings, strengths & weaknesses of ranking methodologies.
Transparency and sustainability of rankings.
The impact of student's voice and stakeholder's feedback on global ranking.
The importance of researchers' performance in rankings.
Publishing in top international journals and conferences.
Performance measurement & management of academic researchers. Citation best practice.
Commercialization of research.
Patenting best practices.
Measuring Quality and Performance in Higher Education.
The biases impacting decisions around the academic / practitioner divide.
How to bridge the gap between industry and academia? Ways to enable students with work-ready skills.
How to support students' mental health and wellbeing.
Best practices in curriculum design and planning.
Success skillset for students' personal and professional development.
Internationalization and diversity.
Student Services and Employability.
How to train students to exercise leadership? A New Model of Leadership | Being
A Leader and The Effective Exercise of Leadership.
Female Leadership
The future of learning techniques and education.
Designing program objectives and program learning outcomes.
Assessment and evaluation of learning outcomes.
Best practices in faculty development programs
Importance of enhancing communication skills among students
Role of mentorship in shaping leaders of a new generation
Students quality circles. Building critical thinking and leadrship skill for leaders
Measuring academic quality in global rankings.
Educational benchmarking.
Academic strengths KPIs.
Bridging the gap between industry and academia.
The role participation in academics awards, institutions awards, students' awards, innovation awards in enhancing institution reputation.
Academic reputation, the overall impression of excellence.
Innovation and entrepreneurship and the impact on institutional reputation.
Collaboration with top world universities and its role in enhancing institutional reputation.
University Facilities.
Innovative practices for students with disabilities.
Impact of state of the art learning facilities/resources on the quality of education.
Studies on the usage of library services.
Digitization of learning resources.
The impact of student support facilities/services on student's satisfaction.
The role of non-curricula facilities in the development of student's quality.
Sustainability and Green facilities.
Smart campuses.
Choosing and implementing the right technology.
The impact of e-learning technology on students' engagement, and performance.
The importance of university web pages in selecting a higher education institution.
The impact of media richness.
Choosing the right web technology.
The impact of user experience and user interface (UX/UI).
Impact of artificial intelligence, robotics, and automation on higher education.
The power of online presence & marketing, how to adapt & employ the new opportunities.
Higher education marketing.
Social media content marketing strategy for higher education.
The impact of social media engagement on study selection and university choice.
Students lead generation.
Conversion optimization.
Web ranking of higher education institutions.
The importance of the SEO visibility of a university.
The future of higher education advertising.
Higher education digital marketing, performance design & creatives.
The impact of social media marketing & influencers.

We built this platform in a way that makes it possible for everyone to contribute. One of the ideas that have already been implemented is the ranking committee.
Efficiency on education data.
The ranking committees.
The committee structure.
Joining the committees.
Sub-Committees.
The Role of committees & sub-committees.
Introducing the new ranking engine.
Introduction to the new ranking engine UNIRANKS.
UNIRANKS factors.
UNIRANKS subfactors.
Methodology.
The greatest features of the platform.
UNIRANKS as a platform.
Universities listing.
Universities profile.
Search & compare.
Academic profile module.
Student profile module.
Student support.
Support multi-languages.
A Platform that supports socializing, communications and engagements.
Connecting.
Question and answers.
Events management.
Groups.
Messaging.
Posting and announcing.
Reviews.
Powerful tools to attract & connect with potential students.
Student application.
University ambassador module.
One-click application.
University representative module.
Communication module.
Virtual university permanent fair.
Analytics and statistics module.
Students careers.
Careers opportunity module.
Internship module.
We believe every position in the higher education realm will benefit from this event at which attendees will experience high-quality, informative presentations and dynamic networking sessions.
University colleges departments
Provost, Dean , Academic Officer, Scientific Research
Education Consultant, Alumni Relations, Career Services, Student Engagement Internship
Marketing, Business Development
Digital Marketing, Content Marketing, Web Admin

conference official representative
1330 Avenue of the Americas, 23rd Floor New York, NY 10019
Level 23, Boulevard Plaza 2 Sheikh Mohammed bin Rashid Boulevard - Dubai
Sign up foremail updates& never miss an update
Sign up for email updates and stay in the know about all things WHERS including price changes, discounts, and the latest speakers added to the schedule.