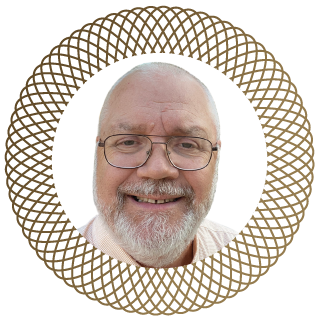 Position: Career Coach | 26K | Job Search | Resume Writing | Career Assessments | Career Pivots | Landing 55+ | Interview Prep | Radio Host: 1180 AM WFYL | Rainmaker | Public Speaker | ClubHouse Moderator | Ministry | Faith/Work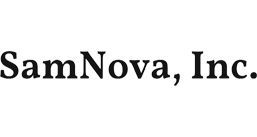 Talks about
#resumewriting, #careercoaching, #jobinterviewtips, #interviewcoaching, and #optimizingcareers
Ed Samuel is a distinguished senior executive career and transformation coach with an extensive background in various professional fields. He is a certified Career Assessment and DiSC Personality team leader, a prolific resume writer, a LinkedIn strategist, and a recognized authority in career pivots, landing opportunities for individuals aged 55+, reverse recruiting and interview preparation.
As the host of "1180 AM WFYL," Ed Samuel shares his wealth of knowledge and expertise with a broad audience, helping individuals navigate their career journeys. With a strong commitment to his faith, he seamlessly integrates principles of faith and work into his career coaching and mentoring approach.
Ed Samuel's impact is profound, having supported over 1,000 clients throughout his career. His LinkedIn profile boasts an impressive 450+ recommendations and testimonials, with 166 of them prominently displayed. His one-on-one executive career transition coaching has guided senior executives from diverse industries and functional roles toward success.
In addition to his personalized coaching, Ed Samuel leads job transition workshops and executive-level networking events. His extensive experience includes over 100 executive networking forums involving 2000+ executives.
Ed's roots in recruiting run deep, having honed his skills with national recruiting firms and leading corporate recruiting efforts in a multi-billion dollar global manufacturing company. Notably, he was awarded the Eastern Region's "New Recruiter of the Year" in 2008 by the Global Recruiters Network.
Prior to his career in coaching and recruiting, Ed Samuel spent 19 years with Digital Equipment Corporation in Accounting and Customer Operations. His career path also includes leadership roles as the General Manager of Corporate Customer Service for The Stride Rite Corp and the Global Director of Customer Admin with QAD, Inc. Additionally, he served as a VP of Operations and CFO for two high-tech venture firms and worked as a licensed (Series 7, 63) Financial Advisor for UBS Financial Services.
Outside of his professional endeavors, Ed Samuel leads a non-profit ministry in stewardship and employment with Crown Financial Ministries, where he serves as a US Advisor and Leader. He holds roles as a Money Life Coordinator (MLC) and Career Direct Trainer, actively impacting lives through his work.
Ed holds a B.A. from Wilmington University with honors, summa cum laude, and an undergraduate degree in Accounting. Beyond his career, he is deeply involved in his church community and enjoys spending quality time with his family, hiking, and pursuing his passion for smallmouth bass fishing.
For inquiries and career support, you can reach out to Ed Samuel at This email address is being protected from spambots. You need JavaScript enabled to view it., call 610-274-8214, or visit his website at www.samnovainc.com.


Experience
SamNova, Inc.

Executive Career and Life Coach, Career Assessment Team Leader, and Personality I.D. Consultant
2010 - Present

TV Appearance - Ed Samuel, Executive Career Coach

Resume Writer
2007 - Present

Book Author - SamNova, Incorporated

Optimize Your Resume
2019 - Present

Career Direct Area Leader - Career Direct - Living By Design

Career and Mentoring Services Consultant - Penn State University

Crown Financial Ministries Outreach Leader

Board Member - Your CrossTALKS

Senior Executive Career Coach - CCI Consulting, A Career Partners International Firm

Regional Recruiting Leader - W. L. Gore & Associates

Managing Partner - The DENEB Group

Recruiting and Search Consultant - Global Recruiters of Wilmington

Management Consultant - Robert Half

Financial Advisor - UBS

CFO/VP of Finance and Administration - MeadWestvaco (MWV)

VP of Global Operations - Paxonix

Director of Global Customer Administration - QAD

General Manager - Stride Rite

Director of Finance and Customer Operations - Digital Equipment Corporation (USA)
Education
Ed Samuel is an accomplished professional with a strong educational background:
Bachelor's Degree, Business Administration

Wilmington University, Summa Cum Laude

AA, Accounting

Business

Hillsborough High School

Activities and societies: Future Business Leaders of America (FBLA)
Member of Future Business Leaders of America; NJ State Parliamentarian
Volunteering
Ed is deeply committed to community service and economic empowerment:
Chapter Leader - Greater Kennett Square, PA

Believers in Business

Jan 2019 - Present (4 yrs 9 mos)
Economic Empowerment
Believers in Business is a networking group that brings together individuals of faith to support each other in achieving their business goals while recognizing the importance of faith in their mission.

Chapter Leader - Greater Wilmington, DE

Career Professional Executives Networking Group

Jan 2018 - Present (5 yrs 9 mos)
Economic Empowerment
Ed plays a pivotal role in CPENG, a nonprofit organization that fosters professional relationships, business development, and career transitions through networking and support groups.

US Field Ambassador

Crown Financial Ministries

Jan 2013 - Present (10 yrs 9 mos)
Economic Empowerment
Ed serves as a US Field Ambassador for Crown Financial Ministries, dedicated to economic empowerment.

US Field Leader and Career Direct Network (Regional) Team Leader

Crown Financial Ministries

Jan 2017 - Present (6 yrs 9 mos)
Economic Empowerment
Ed holds leadership roles within Crown Financial Ministries, focusing on youth leadership and economic empowerment.

Volunteer

Hugh O'Brian Youth Leadership
Licenses & Certifications
Ed Samuel possesses a range of valuable licenses and certifications:
Career Direct Assessment and Consultation Trainer

Crown Financial Ministries
Issued Jan 2017

New Horizons Coach (Retirement)

Career Partners International
Issued Dec 2015

MoneyLife Indicator Survey Consultant

Crown Financial Ministries
Issued Sep 2015

Certified DiSC: Personality I.D. (PID) for Individuals and Teams - Consultant

Crown Financial Ministries
Issued Jul 2014

Career Direct Consultant

Crown Financial Ministries
Issued Jan 2014

2nd Degree - Karate (Ishinryu-Shotokan)
Skills
Ed Samuel is multifaceted professional highly skilled in resume writing, consulting, coaching, recruiting, human resources, business development, strategy, technical recruiting, analysis, sales, marketing, executive search, customer satisfaction, internet recruiting, temporary placement, hiring, CRM, start-ups, marketing strategy, business analysis, professional services, management consulting, talent acquisition, vendor management, performance management, cold calling, financial services, system administration, manufacturing, succession planning, strategic sourcing, applicant tracking systems, PeopleSoft, sourcing, team building, interviews, leadership, management, executive management, organizational development, customer service, training, talent management, personnel management, employee relations, time management, leadership development, networking, employee benefits, preparation, and many more.


Recommendations
Jason Raser - Medical Device Marketing Professional: "August 31, 2023, Jason was Ed's client. I used Ed a few years ago when I was looking to change positions and ultimately changed companies. He offers very good advice and sat with me a few times. He listened to what I was looking to do and has that rare skill of making you feel like you're the most important client he has."

Christopher Blatney - General Manager: "August 16, 2023, Christopher was Ed's client. Ed is a true professional and provides great service to his clients. Ed's team is the very best in all aspects of helping people put their best foot forward during their job search."

Giuseppe Nicco - Vice President Logistics: "August 11, 2023, Giuseppe was Ed's client. I decided to embark on a search for my next professional challenge and was fortunate enough to partner with SamNova and Ed."

Jamie Gagliano - Chief Operating Officer: "August 3, 2023, Jamie was Ed's client. I recently underwent a career transition, and I owe a great deal of my success to Ed."

Steven Calicutt, MBA - CIO / CISO: "July 20, 2023, Steven was Ed's client. Ed has been a true blessing in so many ways as my career advisor and coach."

Kirk Challis - Territory Sales Manager: "June 1, 2023, Kirk was Ed's client. Ed and his team first helped me create a resume from scratch."

Patrick O'Boyle - Global Internal Communications: "May 4, 2023, Patrick was Ed's client. Ed Samuel has been an immensely valuable partner in my career journey over the past four years."

Tim Clawser, MBA - Distribution Tech Services Project Manager: "January 16, 2023, Tim was Ed's client. Thank you SO much to Ed and Safiya at SamNova. My experience with Ed and Safiya was outstanding. They were very flexible with scheduling our work sessions."

Joseph Mulholland - Financial Services Professional: "December 14, 2022, Joseph was Ed's client. I would highly recommend Ed and his services to anyone looking for assistance with their career. He is especially helpful for anyone making a pivot and looking for direction."

Kevin Clark - Manufacturing Engineer: "December 14, 2022, Kevin was Ed's client. My experience with SamNova was second to none. Ed and Safiya were able to work our sessions around my schedule."

Jessica Deer - Communications and Marketing Expert: "December 7, 2022, Jessica was Ed's client. Ed was introduced to me prior to entering the job search. He helped me identify the skills to highlight so that I was able to land the correct position to help move forward in my career."

Tom Dunleavy - Operations Executive: "October 12, 2022, Tom was Ed's client. Ed is a thoughtful person and a fantastic resource. I came to him with plenty of transferrable skills and very little experience in the modern job market."
Publications
Ed is the author of "Optimize Your Resume - Dos and Don'ts the SamNova Way," a comprehensive guide that empowers individuals to enhance their resumes and amplify their market value. Published by Stonegate Publishing in September 2019, this book provides step-by-step instructions on crafting resumes that truly stand out, delivering practical tips and insights on presenting the best of oneself in the job market.


Honors & Awards
In 2009, Ed was recognized as the "Recruiter of the Year" in the Eastern US by Global Recruiters, a testament to his exceptional skills in talent acquisition.
He has also received the "Presidents Award" from QAD, Inc., showcasing his dedication to excellence in various professional roles.
Ed has been honored as a "You Rock" multiple winner by Cross Talks, an organization with which he is closely associated.
Organizations
Ed Samuel is an active participant in various professional organizations:
He is a Founding Member of PowerThinkingCorp, where he focuses on resilience training, contributing to personal and professional development (since January 2020).
Ed serves as a Chapter Leader for Believers in Business, Kennett Square, fostering an environment of networking and collaboration (since January 2018).
As the Facilitator and Leader of the Career Professionals Executive Networking Group (CPENG) in Greater Wilmington, DE, he helps mid to senior-level leaders in job transitions (since January 2018).
Ed is a Board Member and Team Leader for Cross Talks - A Business Focus Think Tank (since January 2017). He actively supports the organization's mission to connect and educate entrepreneurs through a Biblical worldview.
He is a proud member of the Southern Chester County Chamber of Commerce (since January 2017) and the Delaware State Chamber of Commerce (from January 2017 to September 2020).
Ed Samuel has been a member of Business Network International (BNI) (from January 2018 to January 2019), where he contributed to fostering long-term, meaningful relationships among business professionals.
He has also played a crucial role as a Leader and Facilitator for ExecuNet in Greater Wilmington, DE (from January 2014 to January 2018), supporting executives in their job searches and networking endeavors on behalf of CCI Consulting, A Career Partners International Firm.
Causes
Ed Samuel is a compassionate individual who is actively involved in various causes, including animal welfare, children's issues, education, and environmental conservation. He demonstrates his commitment to making a positive impact on society.