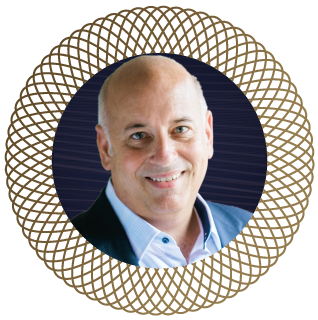 United States of America, New York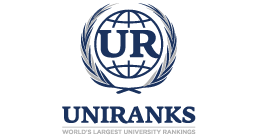 Robert Love is an accomplished executive who excels in forging success stories across diverse industries, spanning from Food Service Operations to Innovative Technologies for Healthcare and Higher Education Institutions. With a proven track record, Robert has consistently demonstrated his ability to lead high-performing teams, fostering a culture of excellence that leaves no stone unturned to create tailored customer experiences that drive maximum business outcomes.


Professional Experience
Chairman, UniRanks Dec 2021 - Present (1 yr 10 mos) New York, New York, United States
Co-Founder, President & Chief Technology Officer, 1FIIT Technology Sep 2017 - Present (6 yrs 1 mo) United States
Chief Technology Officer, Fresh Ideas Management, LLC May 2015 - Jun 2022 (7 yrs 2 mos) Corporate

Fresh Ideas Management, LLC is a dynamic food service management company known for its innovation and flexibility in tailoring programs to partner needs.

Senior Vice President Client Success, Quake Global Jul 2014 - May 2015 (11 mos) Greater San Diego Area

Quake Global is a leader in providing hardware and software solutions for the Internet of Things (IoT) market.

Chief Operating Officer, DM&A Feb 2014 - Jun 2014 (5 mos) Chula Vista, California

DM&A is the largest, most diverse, full-service food service consulting firm in North America.
Various Roles, Awarepoint Oct 2013 - Jan 2014 (4 mos) - Senior Consultant Nov 2007 - Oct 2013 (6 yrs) - Executive Vice President Professional Services San Diego, California
Awarepoint specializes in ZigBee-based wireless mesh networks for hospital and healthcare settings.

District Manager, Aladdin Food Management Feb 2005 - Nov 2007 (2 yrs 10 mos) Springfield, Missouri Area
President and Chief Operating Officer, RumZa - CPD Corporation Aug 2004 - Feb 2005 (7 mos) Anguilla, B.W.I.
Vice President Operations and Special Projects, Collegiate Catering, INC. Jul 1997 - Aug 2004 (7 yrs 2 mos) Springfield, Missouri Area
Manager of Food Service Operations Finance and Computer Support, ServiceMaster May 1995 - Jul 1997 (2 yrs 3 mos) Houston, Texas Area
Compas Engineer, Corporate Jun 1991 - May 1995 (4 yrs)
Assistant Food Service Director, Southwest Missouri State University Jul 1989 - Jun 1991 (2 yrs)
Food Service Director, Arkansas Tech University Jul 1985 - Jul 1989 (4 yrs 1 mo)
Education
Drury University, 1985 - 1987
freeCodeCamp, Front End Development, Computer Software Engineering
Volunteering
Advisory Board, Missouri Colleges Fund Inc, Jan 2022 - Present
Licenses & Certifications
Certified Foodservice Technology Professional, International Food and Beverage Technology Association, Oct 2019
Branded Mobile Apps with mySalesforce, Trailhead, Oct 2018
Formulas & Validations, Trailhead, Aug 2018
Lightning Flow, Trailhead, Jul 2018
Mater Certified Foodservice Executive, International Food Service Executives Association, Jun 2004
Skills
Security
Troubleshooting
Networking
SaaS
Management
Enterprise Software
Team Building
Healthcare Information Technology
Healthcare
Start-ups
Product Management
Project Management
Solution Selling
Strategic Partnerships
Leadership
Integration
Business Development
Salesforce.com
Strategy
Process Improvement
Cloud Computing
Wireless
Sales Operations
Account Management
Professional Services
Program Management
Cross-functional Team Leadership
CRM
Product Marketing
Team Leadership
Network Administration
RFID+
Business Intelligence
Competitive Analysis
Software Project Management
KnackHQ
Change Management
Strategic Planning
New Business Development
Consulting
Sales
Product Development
Budgets
Contract Negotiation
Sales Management
Business Strategy
Business Analysis
Sales Process
Training
Food Service Operations
Recommendations
Jasen Thacker, Leading Healthcare RTLS Consultant "Robert is an extraordinary individual. Not only is he one of the most intelligent supervisors I have ever worked for, he is by far and away the hardest-working person I have ever met. Robert is specifically good at identifying a problem and creating an action plan to resolve the problem in such a way that makes it easy for everyone involved to digest the plan and take action. Robert is also very good at making his team feel pride in the work they are doing. I would feel very privileged to be part of any team or project that Robert is leading. He comes with my highest recommendation."
Causes
Education
Disaster and Humanitarian Relief
Science and Technology

This comprehensive biography outlines Robert Love's extensive career and accomplishments, showcasing his expertise in leadership, technology, and innovation across multiple industries.