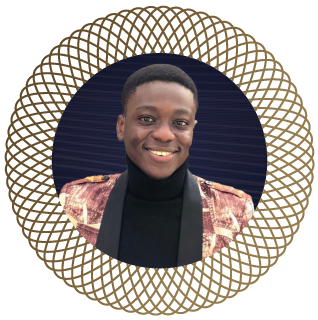 Development Programme-Ghana under the Environment and Climate Cluster

Track: Students' voices in addressing world's most pressing issues. Discussion Panel.
My name is Richmond Kwadwo Fosu. I am currently working with the United Nations Development Programme-Ghana under the Environment and Climate Cluster. I had my basic education at Infant Jesus Lumen Christi in Kumasi and later had my Secondary education at Saint. Hubert Seminary. Having studied General Arts in the secondary school, my interest for environmental issues and geography was piqued. I then had the opportunity to attend one of the best upcoming universities in Ghana, University of Energy and Natural Resources to pursue a Bachelor of Science programme in Planning and Sustainability. I was one of the pioneer students for the esteemed program. My journey at UENR presented me with a lot of opportunities and it opened avenues for me to heighten my passion for sustainability and sustainable development. I aspire to build upon my career as an Environmental Scientist to advocate and promote environmental sustainability in Ghana and the world in general. My top most goal is to ensure that
we build sustainable and resilient cities for a proper urban future for our current generation and the generations to come. I have been involved in a public lecture at the University grounds to educate young ones on the importance of planning and the need to study Bsc. Planning and Sustainability at the University.

Working under the Environment and Climate Cluster of the UNDP for the past 5 months, I have been assisting with most of the projects including Environmentally Sustainable Practices (ESP) of Cocoa where the project aims at helping farmers to adopt environmentally sustainable and climate change resilient cocoa production practices on their farms and ensuring cocoa production landscapes in the Cocoa Life communities and districts are managed sustainably to conserve ecosystems and natural resources and also working around the Circular Economy project which
involves waste management (plastic waste), how waste is managed, the concept of reducing, reusing and recycling of waste.