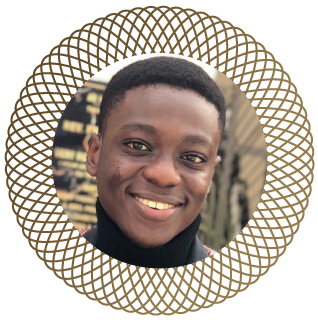 Position: GKS Scholar||Environment and Development Planning|| Public Policy||ECC-HSSE||Data Analytics||. Building the Africa that we want. An enthusiast on Environmental Policies and Climate Change.
Accra, Greater Accra Region, Ghana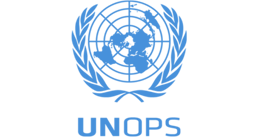 Talks about
#sdgs, #urbanplanning, #youthdevelopment, and #environmentandclimatechnage
Richmond Kwadwo Fosu is passionate about building the Africa that we want, with a strong focus on Environmental Policies and Climate Change. He is a skilled professional in Communication, Leadership, Project Management, and Strategy, dedicated to creating sustainable solutions for development, settlement, and environmental planning.


Experience
Social and Environmental Management Intern

UNOPS, Copenhagen, Denmark
May 2023 - Present (5 months)
Responsibilities: Assessing the social and environmental impacts of projects and activities, contributing to lowering GHG emissions in office facilities, operations, and projects.

Global Youth Ambassador for Quality and Inclusive Education

Theirworld
May 2022 - Present (1 year, 5 months)
Purpose: To support efforts aimed at attaining Sustainable Development Goal 4; Quality and Inclusive Education.

UNDP Resilience Intern - Sustainable Forestry and Green Transition

UNDP, Seoul, South Korea
Sep 2022 - Mar 2023 (7 months)
Role: Helping to share Korea's Development experiences on Sustainable Forestry and Green Transition with other countries.

Environment and Climate Change Program Assistant Intern

Oct 2021 - Aug 2022 (11 months)
Location: Ghana

Public Speaker

WHERS Conference, Dubai, United Arab Emirates
Mar 2022 (1 month)
Topic: "Students voices in addressing world's most pressing issues. How can Higher Education better the development path of young professionals, and How is the SDGs linked to Higher Education."

Speaker for Science Technology Engineering and Mathematics workshop

UNIVERSITY OF ENERGY AND NATURAL RESOURCES (Part-time)
Aug 2021 (1 month)
Location: Ghana

Basic Remote Sensing and GIS

Kwame Nkrumah University of Science and Technology, Kumasi
Jun 2019 - Jul 2019 (2 months)
Education
University of Energy and Natural Resources

BSc Planning and Sustainability, Development and Environmental Planning
2017 - 2021
Richmond is an enthusiast on development planning issues and emphasizes greater concern for various developmental issues and environmental management.

St. Hubert Seminary SHS

General Arts
Sep 2014 - Jul 2017
License & Certifications
Certified Sustainability Leader - United People Global
Global Entrepreneurship and Innovation Virtual Bootcamp - UNDP
Skills
Richmond's diverse skill set includes expertise in Microsoft Products, Climate Action Planning, Research, Presentation Skills, Communication, Strategy, Problem Solving, Microsoft Excel, Leadership, Education, Project Management, Public Speaking, and Presentation Skills. He is endorsed by multiple individuals for these skills.