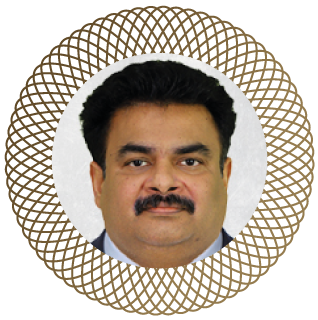 Position: Vice Chancellor at Skyline University Nigeria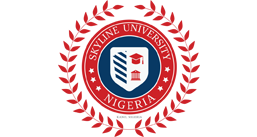 Prof. Ajith Kumar is a distinguished academic leader with over 25 years of experience in teaching and administration across various esteemed higher educational institutions. His career has been marked by a commitment to excellence, a focus on strategic management, and a passion for fostering leadership development and organizational growth.
With a rich academic journey, Prof. Ajith Kumar has made significant contributions to the field of higher education. He has served in key roles at institutions such as Gayatri Vidya Parishad, Sri Srinivasa Vidya Parishad, ICFAI Bahrain Training Institute, Symbiosis Institute of Business Management - Bengaluru (SIBM-B), Symbiosis Institute of Media and Communication - Bengaluru, and Skyline University College, Sharjah, United Arab Emirates.


Specialties: Prof. Kumar's expertise spans a wide range of areas, including Strategic Management, Leadership Development, Organizational Behavior, Business Ethics, Human Resource Management, Diversity Management, and Change Management.


Professional Experience:
Vice Chancellor, Skyline University Nigeria

Jan 2021 - Present
Location: Kano, Nigeria

Skyline University College

Dean-School of Business
Oct 2019 - Jan 2021
Location: Sharjah, UAE
Responsible for overseeing all academic activities related to the School of Business, encompassing both BBA and MBA programs.

Head of Academics - School of Business

Jan 2018 - Sep 2019
Location: Sharjah, United Arab Emirates

Coordinator Centre for Professional Development

Sep 2014 - Dec 2017
Location: Sharjah, UAE
Responsibilities included training students in areas such as Human Resource Management, Organizational Behavior, Business Ethics, Leadership, and Strategic Management. Prof. Kumar also coordinated various activities of the CPD department.

SIBM Bangalore

Deputy Director
Jun 2012 - Sep 2014

Associate Professor

Jun 2011 - Sep 2014
Location: Bangalore

Bahrain Training Institute

Lecturer
Sep 2009 - Jan 2011

ICFAI

Senior Faculty Member
Sep 2003 - Aug 2009
Location: Hyderabad Area, India

Gayatri Vidya Parishad College for Degree & PG courses

Assistant Professor
Sep 2000 - Sep 2003

SSVP College of Management Studies

Assistant Professor
1998 - 2000
Education
Ph.D., Business Administration, Berhampur University (2007 - 2011)
MBA, HRM, Andhra University (1996 - 1998)
Master of Business Administration (MBA), Human Resources Management, Andhra University (1996 - 1998)
B.Sc., Botany, Zoology, Chemistry, Mrs. A.V.N. College (1991 - 1994)
Skills:
Employee Engagement
Human Resources
Higher Education
Employee Relations
Leadership Development
Cultural Awareness
Training
Team Management
Personnel Management
Research
Soft Skills
Mentoring
Event Management
Market Research
SPSS
Business Strategy
Management
Performance Management
Sourcing
Data Analysis
Project Management
Leadership
Industrial Relations
Employment Law
Change Management
Classroom
Employee Training
Organizational Behavior
Statistics
Training & Development
New Business Development
Operations Management
Recruiting
Analysis
Teaching
Project Planning
Educational Leadership
Talent Acquisition
Lecturing
Business Analytics
Business Analysis
Teacher Training
Recommendations
Nikhil M.: "I had the privilege of working with Dr. Ajith during my stint in the Student Council at SIBM Bangalore. His humble demeanor and willingness to appreciate the team's views made him a great leader. A leader always open for ideas he would be a great addition to the leadership lineup of any institution."
MOHIT BHASIN: "Ajith Sir has been a great mentor and teacher. He stood right with us, motivating and guiding us. He made sure that he worked for the betterment of the college and students. His method of teaching is unique and has the ability to give altogether a new dimension to subjects."
Priyanka Rathore: "Dr. Ajith is a very hardworking and dedicated person when it comes to work. He makes the learning environment for the students very lively and creates a healthy work environment. A happy-go-lucky person."


Causes
Prof. Ajith Kumar's extensive experience and dedication to education have undoubtedly contributed to his reputation as a respected academic leader and scholar in the field of higher education.