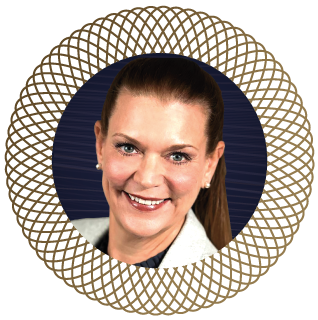 Northeast Digital Learning, Chief Perspective Changer. United States

Creation of transparent universities through the power of leadership. Ways to regulate transparency. Discussion Panel or Interview TBD
The impact of student's voice and stakeholder's feedback on Global Ranking
How to bridge the gap between industry and academia? Ways to enable students with work-ready skills.
How to supports student mental health and wellbeing.
Student services and Employability.
Dr. Laura is an author, Club House Co-host, college professor, and national keynote speaker specializing in leadership, business administration, educational leadership, and the neuroscience of learning, motivation, and change. She bridges the gap between corporate and higher education to develop and execute innovative learning programs that unlock opportunities for individuals, teams, and organizations. She combines theoretical and practical knowledge with technology to enhance hard and soft skill development, equipping individuals and organizations to successfully navigate complex business dynamics in the rapidly changing world of education and work.
Dr. Laura brings practical, real-world experience to her 15 years of curriculum and course design and teaching, leveraging 25 years of corporate experience in healthcare operations management and technology, leading diverse, cross-functional teams to exceed financial and operational expectations. She has a talent for building healthy workplace cultures and fusing innovative business strategies with cutting-edge learning and professional development programs to build high-performing teams that enhance organizational capacity to improve performance.
Dr. Laura currently serves as Executive Director of the Northeast Digital learning Association (NEDLA). NEDLA is the U. S.  Northeast and Mid-Atlantic regional chapter of the United States Distance Learning Association, an international organization dedicated to exchanging ideas and information between academics, corporate, nonprofit, and government learning professionals to advance pedagogical and andragogical innovation through partnership and collaboration.
Dr. Laura holds a Doctor of Management in Organizational Leadership, an MBA in Technology Management, a BA in English Literature and Speech Communications, and multiple technical, counseling, and soft skills certifications, including Neurolinguistic Programming Master Practitioner, Mindfulness-Based Stress Reduction (MBSR) Practitioner, Ho'oponopono, Emotional Freedom Technique (FFT) and Thought Field Therapy (TFT) Tapping Master Practitioner. Laura is a Sigma Alpha, the National Society of Leadership and Success (NSLS) honor society member, and was inducted with a Presidential Seal.

Dr. Laura is president and co-founder of Transportation Leadership Workforce Solutions, a leadership consultancy with the mission of accelerating leadership potential to strengthen the transportation industry's capacity to improve culture and engagement, increase retention, and build a leadership pipeline. https://transportationleadership.com/

Join Dr. Laura live on Clubhouse Thought Leadership Branding every Tuesday morning 11:00 am EST NY for Optimize Your Career. Join Clubhouse and search for Laura Dowling https://www.clubhouse.com/