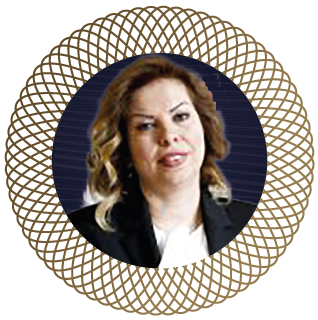 İzmir Institute of Technology, Vice-Rector, Turkey

Track: Quality of Education. Best practices in faculty development programs.
Gamze Tanoğlu is a Faculty Member in the Department of Mathematics of İzmir Institute of Technology (IZTECH). She is also acting asVice President of IZTECH. Her responsibility includes education, social activities, libraries of the university. She is also acting as the Head of Distance Education Center, Children's Education Application and Research Centre and Learning and Teaching Office of the IZTECH.

She received her B.S degree from Middle Easy Technical University (METU) of Turkey. After her B.S. degree, she received a scholarship from Ministry of Education of Turkey for pursuing PhD studies in the USA. She completed her PhD in University of Delaware, Department of Mathematics under the supervision of Prof. Dr. Richard Braun on Applied Mathematics. She worked on the projects focusing on the simulation of phase formation in metallic alloys, supported by NIST of USA during her PhD studies.

Her research area is numerical solution of the differential equations, numerical analysis and simulation of real life problems. She acted as supervisor for 5 PhD theses and 16 master theses. She took a part in 3 international projects, published more than 20 scientific papers, gave many talks in scientific meetings.