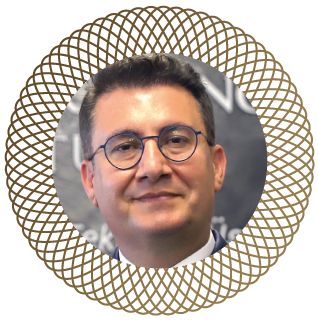 Position: President/Rector @iyteedutr; CEO @teknoparkizmir; 2013 Young Scientist Award @worldeconomicforum; Science Diplomat; Science Leader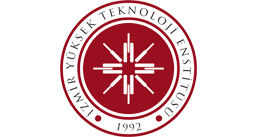 Prof. Dr. Yusuf BARAN Bio
Prof. Dr. Yusuf Baran is a distinguished professor in the field of Molecular Biology and Genetics, known for his remarkable contributions to the world of science, technology, and diplomacy. Currently serving as the President of İzmir Institute of Technology and the CEO of İzmir Technology Development Zone, Prof. Dr. Baran has been a driving force behind numerous groundbreaking initiatives.
His academic journey began at Dicle University, where he completed his bachelor's degree in Biology in 1998. Building upon this foundation, he went on to earn both his M.Sc. and Ph.D. degrees from Middle East Technical University in 2002 and 2006, respectively, solidifying his expertise in Molecular Biology and Genetics.
Throughout his illustrious career, Dr. Baran has been involved in over 40 research projects and has authored an impressive portfolio of over 400 articles, papers, and a significant book. His insights have resonated on both national and international stages, as he has presented at more than 400 conferences, including esteemed platforms like the United Nations, the European Parliament, the G20 Digital and Research Ministries Meeting, the World Science Forum, the Global Baku Forum, the World Economic Forum, and the World Life Sciences Forum.
Dr. Baran's relentless pursuit of excellence in science has garnered him well-deserved recognition. In 2013, he was honored with the prestigious "Young Scientist Award" by the World Economic Forum, a testament to his transformative role in integrating scientific knowledge into society for the greater good. His leadership and contributions have also earned him titles such as "Most Outstanding Young Scientific Leader of Turkey" by International Young Leaders and Entrepreneurs in 2014, the "Young Member Honor" by the World Science Academy in 2015, and participation in the "Science Diplomacy Workshop" in 2016, hosted by The World Academy of Sciences.
In addition to these accolades, Dr. Baran has received over 100 awards, including the "Outstanding Young Scientist Award" from the Turkish Pharmaceutical Academy (2017), the Experimental Hematology Association (2016), the Science Heroes Association (2013), and the Turkish Academy of Sciences (2010). His doctoral thesis was recognized with the "Year's Thesis" award in 2007.
Dr. Baran's commitment to bridging science, policy, and diplomacy is further underscored by his selection as one of the 28 participants in the "Science Diplomacy and Leadership Workshop" organized by the American Science Advancement Organization in 2018. His contributions continue to be acknowledged, with awards such as the "Science Leader of the Year Award" by Turkey Innovation and Outstanding Success Awards, the "Science Award" by Hacettepe University, and the "Innovative and Entrepreneur Academician Award" by the Aegean Economic Development Association in 2021. Most recently, he was honored with the "Entrepreneur Award" by the Association of Business Women in Izmir. In 2023, his exemplary work in science diplomacy was celebrated with the "Science Diplomacy Award" by The World Academy of Sciences.
Dr. Baran's primary focus remains on the molecular biology of cancer, science policies, and science diplomacy. His passion for these fields continues to inspire and drive positive change on a global scale.
Experience:
President/CEO @ İzmir Institute of Technology (Nov 2018 - Present)
CEO @ İzmir Technology Development Zone (Nov 2018 - Present)
Education:
Ph.D. in Molecular Biology and Genetics, Middle East Technical University (2002 - 2006)
M.Sc. in Molecular Biology and Genetics, Middle East Technical University (2000 - 2002)
English Preparatory School, Middle East Technical University (1999 - 2000)
Bachelor's Degree in Biology Teaching, Dicle University (1994 - 1998)