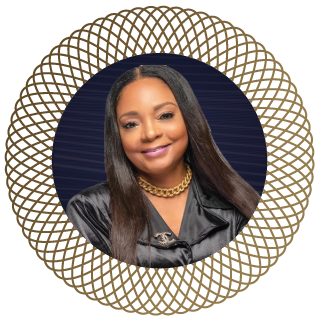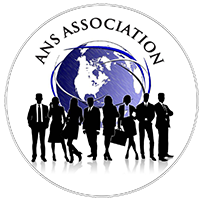 Tracks: Role of mentorship in shaping leaders of a new generation Discussion Panel
Passionate about her work and dedicated to her obligations. She is recognized as an Apostle, motivational speaker, leader, author, public speaker, event planner, and facilitator. Since 2015, she has been honored over 35 times for her work in ministry, her organizations, and the community. She accomplished her Bachelor of Science, Master of Science degree in Health Care Administration at the University of Phoenix and Doctorate of Christian Education from Trinity Theological Seminary of South Florida.
As she determined her purpose, she launched "ANS Association" on May 11, 2015, which is a global empowerment organization, the letters represent her name and her two daughters A- Anastasia, N-Natacha, and S-Sade, this organization is an Empowerment group for men, women, and the youth. Twice annually, the organization honors over 20 men and women who are professionals and continue to provide their support to the community. To date the organization has grown tremendously with over 8,000 members worldwide.
In July 2019 she was ordained as a Pastor and launched her worldwide ministry Chloe Natacha International Ministries which is an international missionary ministry who organizes worship conferences, ordain ministers worldwide, revivals, seminars, crusades, workshops, and counseling worldwide. She currently counsel people in various countries such as, Canada, Jamaica, Ghana, Belize, Uganda, Dominican Republic, South Africa, Haiti, and many more countries. Her ministry traveled to Belize and Ghana in September 2021 for missionary and feeding over 3,000 less fortunate individuals in Ghana. Since then, the ministry organized missions in Dominican Republic and traveling to Uganda in March of 2022. Many more missions are planned for 2022 such as Switzerland, Ghana, Canada, and South Africa.
On August 17, 2019, she launched her book "My Journey is Very Bright Through Jesus Christ", the book sold 1000's copies worldwide. Her book is also available on Amazon and Barnes & Nobles. Her new book will launch in the summer of 2023, "The Transformation."
Her organization ANS Association & Chloe Natacha Ministries provides Domestic Violence women shelters with back-to-school supplies, Christmas toy drive, Self-Love, Mother's Day event, and Thanksgiving potluck for the women and children.
Since the beginning of Covid-19 pandemic her organization fed over 2000 first responders and essential workers. Her organization continues with a weekly homeless program, which provides the less fortunate with over 100 bags monthly on the streets of New York. Chloe Natacha was honored on the steps of Borough Hall by the Brooklyn Borough President Eric Adams, which is currently NYC's Mayor for the COVID-19 Hero Award and for her hard work in the community. Also, she was honored by Assembly Member Rodneyse Bichotte 42nd District and the Chair of the Democratic Party of Brooklyn, NY. She was also honored by CouncilMember Farah Louis of the 45th District in Brooklyn, NY.

Chloe Natacha is also featured weekly on one of the largest Christian Networks named "The NOW Network" which is a cable channel in 263 million homes.
In July 2017 she launched a Youth foundation named after her mom Nicole Aurelien who passed in February of 2014. Her mom raised over 40 children who weren't her biological children and had a school built in one of the poorest neighborhoods in Port-au-Prince, Haiti. Chloe Natacha continued her mom's legacy and launched the Nicole Aurelien Youth Foundation (NAYF). The youth foundation consists of a choir, basketball team, step dancers, cheerleaders, scholarships, and internships. The Youth foundation to date has assisted over 1000 children worldwide through missionary. Her goal is to empower, develop, and implement programs within the community and various countries by bringing men, women, and youth together and make a difference to society while improving their life. She is passionate about education and helping others. Therefore, ANS Academy launched in January 21, 2021. The academy teaches the renewing of the mind by helping people to change their lives, and finances to become wealthy. The ministry and organizations continue to make a difference in the world and helping people develop better lives.