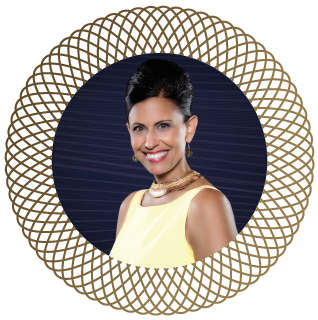 Her Excellency Dr. Aprille Trupiano International Expert on Business & Leadership, is the CEO of AT International. Dr. Aprille and her team teach business owners how to be the CEO of their own businesses so they can play more, spend more time with family and STILL make money at the office.


As creator of "Solopreneur to CEO©" and founder of the L5 Institute for Leadership™, Dr. Aprille helps clients develop skills, systems and processes, giving them a blueprint to build a business that allows them to enjoy life to the fullest and leave a legacy for generations to come.


Dr. Aprille lives in the US and Italy, working between her offices in St. Louis, Italy and Switzerland, speaking and providing consulting, training and coaching. She is an Ambassador at Large for the Economic & Social Council and a Peace Ambassador for the United Nations. She is also an enthusiastic advocate and proud Board Member of TenbyThree.org. Active in her industry, Dr. Aprille has been a member of WIFS (Women in Insurance and Financial Services), GAMA International (General Agents and Managers Association), WSA (Women Speakers Association) and UnitedSucces.


Always bringing cutting edge strategies to her clients, Dr. Aprille was nominated for the "Small Business Innovator of the Year" by USA Today. A firm believer in lifting others as she climbs, she was nominated for "Woman of the Year" by WIFS (Women in Insurance and Financial Services).
An Influencer in her own right, Dr. Aprille has been consistently named "Top 100 Leadership Experts to Follow" and "Top 100 Insurance Experts to Follow".