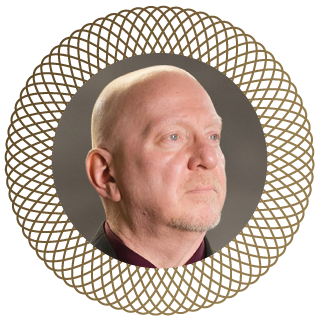 Position: Problem-Finder Who Solves Solvable Problems // Vice Provost of Accreditation & Assessment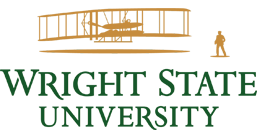 Talks about
#learning, #teaching, #education, #leadership, and #highereducation
Bruce Mackh is an esteemed academic administrator and educational leader in higher education, renowned for his multifaceted expertise. With a career marked by visionary leadership, problem-solving prowess, and a deep commitment to the advancement of higher education, Bruce has made a lasting impact on the institutions he has served.


Bruce's diverse skill set encompasses a wide array of areas, including systems management, accreditation, assessment, teaching and learning, budgeting, collaborative practice, and effective communication. His strategic vision extends to curriculum development, collaborative solutions, enrollment, persistence, retention, fundraising, general education, entrepreneurship, liberal arts, and humanities, as well as policy and program prioritization.


One of Bruce's standout qualities is his remarkable problem-solving acumen. He has a knack for identifying solvable problems and delivering innovative solutions. His tireless dedication to higher education's health, success, sustainability, and welfare underscores his scholarly mission.


Bruce holds a Doctor of Philosophy (Ph.D.) in Critical Studies from Texas Tech University, reflecting his commitment to advancing critical thinking and academic excellence. He is also the author of influential publications, including "Surveying the Landscape," "Higher Education by Design," and "Pivoting Your Instruction."


Experience
Vice Provost of Assessment and Chief Accreditation Officer

Wright State University
Aug 2022 - Present
Dayton, Ohio, United States

Associate Vice President of Teaching & Learning

Chadron State College
Jul 2021 - Aug 2022
Chadron, Nebraska, United States

Head of Art and Design Department

Valdosta State University
Jul 2019 - Jun 2021
Valdosta, Georgia

Dean of Faculty

Rocky Mountain College of Art + Design (RMCAD)
Sep 2017 - Jun 2019
Greater Denver Area

Program Director of Arts & Cultural Management and Museum Studies

Michigan State University
Jun 2015 - Aug 2017
East Lansing, Michigan

Mellon Research Project Director

University of Michigan
Sep 2012 - Jun 2015
Education
Certificate, Diversity & Inclusion

Cornell University
May 2022 - Jul 2022

Doctor of Philosophy (PhD), Critical Studies/Fine Art

Texas Tech University
2008 - 2011

Master of Fine Arts (MFA), Fine and Studio Arts

Tulane University
2006 - 2008
Skills
Bruce's expertise spans various domains, including Graduate Students, E-Learning, Critical Thinking, Strategic Thinking, Programme Governance, Online Programs, Faculty Development, and Accreditation. He is also well-versed in Surveying the Landscape, Arts Integration, and Critical Thinking.
Publications
"Higher Education by Design: Best Practices for Curriculum Planning and Instruction" (Routledge, Apr 26, 2018)
"Surveying the Landscape: Arts Integration at Research Universities: A Review of Best Practices and Challenges for Arts Integration in Higher Education" (Michigan Publishing Services, Oct 15, 2015)
Causes
Bruce Mackh is deeply committed to various causes, including Arts and Culture, Children, Civil Rights and Social Action, Disaster and Humanitarian Relief, Economic Empowerment, Education, Environment, Health, Human Rights, Poverty Alleviation, Science and Technology, Social Services, and Veteran Support.

Bruce Mackh's illustrious career in higher education exemplifies his unwavering commitment to excellence, problem-solving, and innovation. He continues to shape the future of academia with his visionary leadership and dedication to the welfare of higher education.