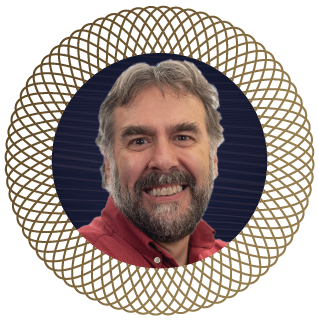 Founder of Forgiveness Factor


Track: How to support students' mental health and wellbeing. Panel discussion.
Tim Markle is founder and director of Forgiveness Factor. Forgiveness Factor exists to promote forgiveness as a way to live mentally well. Forgiveness is good for all people at all ages -- especially for college age students as their brains are developing, the personalities are forming and the independence is exploding. Forgiveness gives us a way to deal with our resentments and anger. Not pretend they don't matter and not wishing them away. It acknowledges someone has acted unfairly and has hurt us. Forgiveness gives us a way to deal with that hurt. Tim is also a speaker and contributing writer for the International Forgiveness Institute.

Tim began Forgiveness Factor after working on a Masters project to blend a faith background with the scientific evidence of forgiveness. He added that Master of Arts in Christian Studies to his Master of Arts in Counseling. For the last 6 years, Tim has held classes and workshops on forgiveness as well as other related topics at mental health conferences across Wisconsin. You can contact Tim through Forgiveness Factor at www.forgivenessfactor.org.