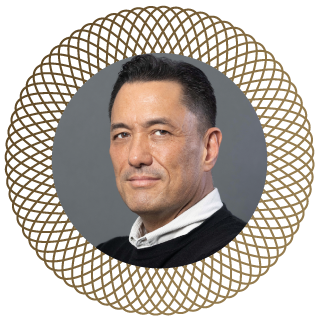 Position: Global Voice of #CX | Customer Experience Consultant | Fractional CXO/CMO | Digital Marketing Instructor | Content Creator | Industry MC and Keynote Speaker
Plano, Texas, United States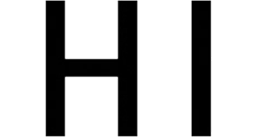 Talks about
#cx, #marketing, #businessgrowth, #digitalmarketing, and #customerexperience
Hey there, I'm Dennis Wakabayashi, often called "The Global Voice of CX" because I've consistently elevated the dialogue around customer experience across industries and international boundaries. I guide Fortune 500 behemoths like FedEx, AT&T, and Wells Fargo, steering global brands through the complexities of the customer experience economy and transforming strategy into tangible growth.
As Chairman of international CX events like CEM Africa and CX NXT UAE, I'm setting the global bar for customer experience. These influential roles have positioned me among 2023's top 23 CX influencers and top 50 brand ambassadors to work with.
Why do over 70,000 global professionals, including Senior Executives (28.1%), Directors (18.7%), CXOs (12.3%), Entry-level Professionals (10.7%), and VPs (10.2%), turn to me for unparalleled insights? Because my commitment to the CX ecosystem is holistic and wide-reaching. In 2023, I'm producing "Empathy Echoes," a documentary elevating the voices of front-line agents in BPO and customer service. In 2024, I'll explore the human facets of the hospitality industry, starting with in-depth interviews in Dubai, Saudi Arabia, Turkey, and the USA.
If you're intrigued, start with my publicly available CX playbook. This field-tested strategy guide is already in use by governments and big brands worldwide. CX Playbook
If you're interested in booking time to have a conversation about CX, you can find a time that works for you here: Schedule a Meeting
Experience
CX Industry Collaborator / 70,000+ social media followers:

Team Wakabayashi
Jan 2010 - Present · 13 yrs 9 mos
At Team Wakabayashi we celebrate a "good vibes only" working culture and help people with:

Customer Experience
Digital Marketing
Social Media Management
Web Development
Digital Advertising
Public Relations
Virtual Assistance

TOP 30 Influencer 2021

Top 30 Marketing Influencers to follow in 2021
Top Influencer of the Decade: Customer Experience

International Innovation Advisor

Cemantica
Oct 2021 - Present · 2 yrs

Global customer experience and journey mapping workshop instructor
Keynote speaker in North and South America
Innovation and development catalyst for Fortune 500 partners
International curriculum contributor

Digital Marketing Instructor

University of Wisconsin-Madison
Jul 2021 - Present · 2 yrs 3 mos
Instructor for the following courses:

Customer Relationship Management and Journey Mapping
Introduction to Digital Marketing
Digital Strategy
Marketing Fundamentals
Search Engine Marketing
Social Media Marketing

VP of Customer Experience Delivery

RR Donnelley
Feb 2020 - Sep 2021 · 1 yr 8 mos

Customer Experience Champion for the world's leader in logistics, business communications, commercial printing, and Integrated Marketing. Responsible for strategy, oversight and delivery of customer experience (CX) business solutions for corporations within the South Central Region of the United States.

VP of Integrated Marketing

The Integer Group
May 2016 - Sep 2019 · 3 yrs 5 mos
Dallas/Fort Worth Area

Executive digital and customer experience leader focused on reducing customer friction and accelerating purchase transactions online and offline. Responsible for organization-wide initiatives with oversight of business analysts, customer experience (CX), Social, and E-Commerce teams.

Senior Director of Digital Strategy

Moroch Partners
May 2015 - Nov 2016 · 1 yr 7 mos
Dallas

Field marketing, customer experience, journey mapping, and social media leader of over 10,000 McDonald's restaurants within the U.S., contributing to $9B in annual U.S. revenue.

Global Marketing Director

Mary Kay Global
Mar 2014 - Apr 2015 · 1 yr 2 mos
16251 Dallas Parkway, Addison, TX 75001

Global digital marketing lead for iconic cosmetics brand generating $4B in revenue through management of international direct-to-consumer sales teams.

Senior Manager of Digital Marketing

Boston Market
Oct 2011 - Apr 2014 · 2 yrs 7 mos
Golden, Colorado

Strategist for national restaurant (QSR) maintaining social media, email marketing promotions, e-commerce, and loyalty programs across the U.S. implemented for 500+ locations and 2MM VIP customers.

Global Director of Digital Marketing

Verio
Jan 2006 - Oct 2011 · 5 yrs 10 mos
United States

Global Director of online marketing for global top 10 hosting company held by NTTA with 500 employees and $100MM in revenue.

Director of Media Arts

TBWA
Feb 2004 - Jan 2006 · 2 yrs
Los Angeles Metropolitan Area

Leader at Karsh & Hagen - part of Omnicom Group / TBWA (NYSE: OMC), a leading global marketing and corporate communications company. Omnicom's branded networks and numerous specialty firms provide advertising, strategic media planning and buying, digital and interactive marketing, direct and promotional marketing, public relations, and other specialty communications services to over 5,000 clients in more than 100 countries.
Education
University of Wisconsin-Madison: Digital Marketing Instructor (Mar 2021)
University of Southern California: Adjunct Instructor on the topics of Customer Experience (CX) and Integrated Marketing (2019)
Southern Methodist University: Adjunct Instructor and member of the Big Data Advisory Board
Rocky Mountain College of Art and Design: Advertising and Design (1989 - 1991)
Volunteering
CX Advisory Board, University of Houston (Sep 2020 - Present)
Experience League Advisory Board Member, Adobe (Sep 2018 - Present)
Customer Contact Week Social Media Influencer, IQPC
Service Design Week Advisory Board Member, IQPC (Jan 2018 - Jan 2019)
Board President, MyLifeLine.org Cancer Foundation (Aug 2014)
Licenses & Certifications
Content Marketing, HubSpot Academy (Issued Nov 2022 · Expires Dec 2024)
Inbound Marketing, HubSpot Academy (Issued Nov 2022 · Expires Dec 2023)
Social Media Marketing, HubSpot Academy (Issued Nov 2022 · Expires Dec 2024)
Hubspot Digital Marketing Certification, HubSpot (Issued Sep 2021)
Hubspot Social Media Certification, HubSpot (Issued Sep 2021)
Marketing Strategy Certification, Cornell University (Issued Mar 2019)
Sitecore Marketing Certification, Sitecore (Issued Jun 2016)
Skills
Dennis Wakabayashi is a seasoned professional with a broad spectrum of skills in the world of customer experience and digital marketing. With extensive expertise in Customer Experience (CX), Digital Marketing, Online Marketing, Social Media Marketing, Brand Development, Digital Strategy, Integrated Marketing, Email Marketing, Mobile Marketing, and much more, Dennis possesses a versatile skill set that empowers him to excel in diverse areas of the industry. He is known for his proficiency in areas like SEO, Social Media, Web Design, CRM, Project Management, Leadership, and Online Branding, making him a valuable asset for businesses seeking to enhance their online presence and customer engagement. Dennis's comprehensive skill set encompasses a wide range of disciplines, including Graphic Design, Corporate Branding, Web Analytics, Blogging, Mobile Applications, PPC, and Telecommunications, to name a few. His proficiency in strategy, analytics, and creative direction further solidifies his position as a leading expert in the field.
Recommendations
Kareem Mossad Saber:

"Dennis is a phenomenal leader with decades of experience in the global CX space. Dennis and his team have assisted us with multiple projects and have helped us improve both our B2B sales and CX, which led to more revenue and higher CSAT and NPS. If you're a start-up and looking for help with CX and Sales, Team Waka will be my number 1 recommendation."

Eric K.:

"I've known Dennis nearly my entire career, so roughly a hundred years. In addition to his expertise in Online Audience Engagement, Integrated Marketing / Omnichannel, Social Media, and Digital Leadership and Coaching — he's always been extremely passionate, on the bleeding edge of technology, and one of the kindest people I've ever known. Dennis is an incredibly devoted family man and puts just as much effort into raising a new generation of superstars, and supporting his wife and extended family as he does his work. I'm proud to call him my metaphorical little brother."

Amy Arden:

"Dennis is passionate, dedicated, and inquisitive. Not only does he have broad experience within his industry, he is continually seeking ways to up his game. I've enjoyed exchanging ideas with him on customer experience strategy and service design. Not only does Dennis have a unique perspective, he's simply a great person to have a conversation with."

Joshua Tye, CLSSGB, CDTP, CXPA:

"Dennis exemplifies visionary leadership with tact to execute. We have shared learnings around service delivery, customer experience strategy and initiatives, and much more. His passions, 'why,' and authenticity discipline his actions to the point of leading a team to great triumphs. I'm honored to call him a colleague and friend."

Marie Bos Burns:

"Over the past year, it has been an absolute privilege working with Dennis at Integer on his CX3 team. Dennis has the strong business acumen, emotional intelligence, and commitment to excellence all great leaders possess. Needless to say, Dennis sets his team up for success. As his direct report, I am extremely grateful for his commitment to my professional growth."

Kelly Spehar:

"As a skilled and experienced digital marketer, Dennis brings seniority and leadership to the table. His expertise in CX / Customer Experience Methodology is cutting-edge and beyond many others in the industry. He has the ability to solve clients' problems in real time and drive results. It's been a pleasure to work with Dennis at the Integer Group."

JAMIE KERNOHAN, MBA:

"Dennis and I worked at Mary Kay together where he was in CRM/Social and I was in Product Marketing. Dennis just recently gave his time and expertise to present to my undergraduate class of young marketers at the University of Texas at Dallas. Thank you so much, Dennis, for helping to prepare the next generation of marketers."

Eric M Schneider:

"Dennis is a savvy connected marketing professional. He's got a style of leadership that sets a strong vision and expectations while at the same time, he expects a lot of himself. A journey with Dennis is well worth the trip."

Ilana Shusman:

"Dennis and I have worked together in several capacities over the last 5 years. Our relationship first began while he was at Karsh | Hagan, then at Verio and Pure-Brand. Dennis has amazing project management skills and is able to work with groups of people with varying backgrounds. Above and beyond all of his technical and professional skills, Dennis is a wonderful person to be around."

Kevin Hutchison:

"Dennis is a proactive, creative, and strategic team player. His passion and desire to bring results are at the forefront. He brings a new and unique perspective to each situation that he approaches. Everyone involved with him increases their appreciation of - and knowledge of - the interactive realm."

Steve Fry, Freelance Full Stack Web Developer:

"Dennis is the best team-building manager I ever had the pleasure of working for."

Becky Herlinger, Marketing Communications Professional:

"Dennis has been a March of Dimes communications volunteer for many years and is wonderful to work with. He is supremely creative, a true problem-solver, and has great commitment and dedication. He encourages me to think outside of the box, and I appreciate him very much for that."

Nick Kromenacker, Implementation Consultant:

"Dennis is one of the most creative people I know. I have worked with him on many projects over the last 10 years and he has always been straightforward, incredibly insightful, and one of the fastest people who 'gets it'. If you have an opportunity to work with him, take advantage of it."

John Dee, Founder and Board Director:

"Dennis is an energetic and creative business thinker. He brings a unique perspective to his work and has always been a strong partner to work with."

Spencer Winegarden, Manager - Web and Mobile:

"I have worked with Dennis as an employee, consultant, partner, and friend on and off for the last 10 years. I explicitly trust his judgments in business, advertising, and leadership. I have often looked to him for professional as well as personal guidance and hope to do so for many years to come."

Jeff Maciolek, Freelance Copywriter:

"Dennis is an expert in nontraditional forms of media. I'm constantly learning new things from him. Plus, he's one of the fastest art directors around, and his level of creativity is on par with the best in the business."

John Reese, Director UX:

"Dennis provides strong leadership, project management, and guidance in the busy day-to-day, project-to-project world that is advertising. He is a strong-minded leader who makes even the toughest projects run smoothly and on time. I have known (and worked) with Dennis for 13 years and would highly recommend him to anyone looking for an industry and social leader."

Andrew Renck, Managing Director:

"Dennis has performed work for our company for 8 years now, and it is my pleasure to say that his work has been exceptional. He has helped with brand development, and client management, and has provided unique solutions which have consistently worked."

Holly Kurtz, Brand Strategist + Creative Director:

"Dennis is one of the most creative people I've worked with. Truly fresh thinking is rare. His research is extensive, his execution, flawless."

Jim Elkin, Creative Management and Leadership:

"Dennis is a rare breed. A left and right-brain thinker who has amazing art direction skills without ever losing sight of the bigger picture. His insight and positive attitude towards every project is amazing. Dennis is on the cutting edge of the latest technologies and able to deliver and conquer any challenges you throw at him."

Zachary Epps, Realtor, Broker Associate:

"With an amazing amount of passion and intense drive, Dennis brought incredible energy and momentum to the company. Dennis' brilliant mind and capacity to think on levels that no one else dared to venture brought constant change and growth to our company."

Buddy Cunningham, Introducing Companies to Technology and Services:

"Dennis headed up the entire design and operation of the website at Verio. Dennis is extremely intelligent, technical, and creative. Dennis is loyal and a team player, and I would welcome the opportunity to work with him again."

Tom Bridge, Director of Product Management:

"Dennis created logos for both my consulting firm and for a small side project, and both logos were incredibly stylish, inventive, and unique. I was not given just a logo, but a brand that I could extend and align. Dennis is a joy to work with, friendly and jocular, and easy to work with. His suggestions were top-notch and added incredible value to the project."
Publications
Master planning for CMOs leveraging CX mapping to harness everything and everyone: Published on Jan 4, 2017, this article discusses how Consumer Experience (CX) is becoming the approach to unify marketing goals, cross-functional teams, and various marketing platforms.
Wakabayashi Experience Blog: Dennis Wakabayashi's personal blog where he discusses the importance of improving digital customer experiences.
Honors & Awards
Top 25 Retail Influencers To Keep an Eye On: Issued by Disruptor Daily in Jan 2018, recognizing Dennis's influence in the retail industry.
Top 75 Email Marketing Influencers on the Internet: Also issued by Disruptor Daily in Jan 2018, highlighting Dennis's impact on email marketing.
Campaign US Magazine: Digital Top 40 Over 40: An award issued by Campaign US in Jun 2017, acknowledging Dennis's contributions to digital marketing.
WEBBY: BEST OVERALL SOCIAL PRESENCE | McDonald's Social Media: Awarded by the Webby Awards in Jan 2016 for outstanding social media presence associated with Moroch Partners.
Top 55 Digital Marketing Experts You Should Follow on Social Media: Recognized by Sprout Social in Jun 2015 as one of the top digital marketing experts to follow.
Top 40 UNDER 40: An award from the Denver Business Journal in Oct 2002, celebrating young professionals shaping business in Denver.
Named top 10 CX Influencers by Klear.com: Acknowledgment from Klear.com as a top CX (Customer Experience) influencer.
Top 50 Email Marketing Influencers on Social Media: Recognized by Vocus in 2014 as a top influencer in email marketing.
Organizations:
Brilliant Fulfillment: Dennis serves as a board member for Brilliant Fulfillment, a woman-owned logistics company focused on the health and beauty industry.
Adobe Advisory Board: Experience League: He is an advisory council member working with Adobe to enhance Customer Experience Management abilities.
O'Reilly Media: Dennis served as an author and online teacher, offering online classes on Customer Experience (CX) principles.
Service Design Week: As an advisory board member, Dennis worked to help business leaders reduce friction between customers and operational practices.
TEDxMileHigh: Dennis was a founding member of TEDxMileHigh, an organization that accelerates innovation and social impact through big ideas and transformative events.
Causes
Dennis Wakabayashi supports causes related to children, health, science and technology, and social services.

These accomplishments and affiliations demonstrate Dennis's significant contributions to the fields of marketing, customer experience, and technology, as well as his involvement in philanthropic causes.