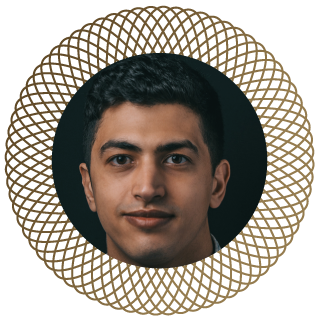 Position: Digital Transformation & Knowledge Management at UNHCR | Digital Project Development, Data Management & Strategy | Implementing innovative solutions and global expertise trough cutting-edge technology
Copenhagen, Capital Region, Denmark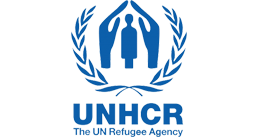 Talks about
#digital, #tech4good, #blockchain, and #unitednation
Saber Mejaat is a dynamic force in the world of international IT project management, bringing a wealth of experience and expertise to the table. Fluent in four languages, Saber holds an MSc in International Management and Technology with a focus on AI. His career journey has taken him across private enterprises and international organizations, including a significant tenure with the United Nations.
Saber's true prowess lies in the realm of Digital Project Development and Data Management. He has a proven track record of successfully steering a multitude of projects, ranging from intricate software implementations to crafting comprehensive data strategies. His adaptability and tech acumen have been instrumental in delivering outstanding results.
Having lived and worked in five countries spanning Europe, North America, and Asia, Saber has cultivated a profound understanding of diverse cultures and markets. This global exposure has shaped him into a responsible team player and a forward-thinking leader, capable of navigating the complexities of our interconnected world.
Saber Mejaat is not only a professional but a connector of minds and ideas. He values the power of building new connections based on mutual learning, fostering professional growth, and driving innovation. Saber thrives on the exchange of ideas and collective inspiration, propelling everyone involved to reach new heights.
In his own words, "Opportunities don't happen. We create them!" Saber Mejaat is the embodiment of this philosophy, constantly innovating and driving transformative change in the world of digital technology and knowledge management.


Experience
UNHCR, the UN Refugee Agency (Innovation Fellowship & Ambassador)

May 2023 - Present
Remote
Selected for prestigious UNHCR Fellowship, focusing on fostering innovation to empower displaced individuals.
Encouraging a culture of innovation within and beyond UNHCR through immersive exploration and problem-solving.
Experimenting with real-world solutions to directly address and resolve challenges faced by refugees.

UNHCR (Assistant Information Management Officer)

Jan 2020 - Present
Copenhagen Area, Capital Region, Denmark
Lead Knowledge Management & launch the Salesforce suite, collaborating with internal/external stakeholders to address global demands.
Pioneer partner & network fundraising through blockchain initiatives (crypto donations & NFT projects) as a member of the UNHCR PSP Blockchain Ecosystem Advisory/Working Group.
Support worldwide private sector network with Knowledge Management and Business Intelligence insights using user metrics, efficient digital collaboration, and smart media systems.
Conduct ongoing analysis, data visualization, and reporting of global figures; develop tracking tools on Microsoft Power BI to showcase refugee support value (400M-500M).
Champion Salesforce CRM System development & global SharePoint integration, ensuring seamless collaboration.
Empower private sector teams with top-tier information management and business Intelligence insights.
Drive year-end data visualization using Microsoft Power BI, highlighting the impact on refugee support.
Streamline fundraising document/data collation & dissemination with interactive SharePoint pages and directory.
Monitor project implementation via Global Focus inside KPI, improving resource design for online communities (e.g., SharePoint 365).
Craft captivating newsletters, surveys & forms to measure digital interest and boost user engagement.

Artificial Intelligence Guest Speaker (Tunghai University)

Oct 2019 - Dec 2019
Taichung City, Taiwan
Guest Speaker discussing the innovative fusion of AI, languages, and social interaction.
Unveiling the potential of AI applications in revolutionizing communication and fostering cultural connections through language models.
Sharing insights on leveraging AI-driven language tools for seamless social interactions and global collaboration.

Biotech Business Developer (Chromologics)

Jan 2019 - Jul 2019
Copenhagen Area, Capital Region, Denmark
Craft engaging presentations and sales displays for potential investors, securing a seed fund.
Conduct comprehensive online research to identify new leads, markets, and strategic partnerships for business expansion.
Develop short-term and long-term financial plans, quotes, and proposals to navigate the competitive $2 billion industry.
Deliver compelling financial presentations aligned with SME European Fund requirements for optimal competitiveness.
Present weekly reports and sales displays to VC and Public Investors, driving growth and fostering success.

Co-Founder & Vice-President (CBS HEALTH)

Apr 2018 - Jun 2019
Copenhagen Area, Denmark
Co-founded and launched a healthcare-focused organization, driving industry awareness and impact.
Mentored students on navigating the healthcare market in the "Medicon Valley," fostering future professionals.
Successfully raised $15k in one semester to promote the association and boost industry awareness.
Established strategic networking and collaboration with healthcare and consulting companies, securing 3+ corporate sponsorships.

Digital Analyst (Copenhagen Business School)

Oct 2018 - Apr 2019
Copenhagen Area, Capital Region, Denmark
Collaborated with the Danish Ministry of Foreign Affairs to benchmark the E-commerce industry.
Conducted in-depth data analysis on top Global Online marketplace actors, driving insights and understanding.
Created 100+ universal reports on various companies, cross-checking information with team members for reliable data compilation.
Enhanced data accuracy (+40%) by translating content from French to English, ensuring comprehensive access to information.

Assistant Consultant - Sales and Marketing (Gavdi)

Mar 2018 - Dec 2018
Copenhagen Area, Denmark
Managed internal strategy and supported lead consultants on global projects at Gavdi, a SAP implementation consulting firm with a presence in 14 countries.
Assisted with Group GDPR regulation implementation and crafted a new CRM strategy on Mailchimp.
Developed and launched a client-focused SAP PlatformPage using SharePoint, enhancing user experience.
Boosted social media presence and SEO strategy through analytics research, achieving a +20% YoY growth.
Streamlined and documented the firm's CRM systems while providing critical administrative support.

Amazon Sales Consultant (Youhai Brothers)

May 2017 - Aug 2017
Shenzhen, Guangdong, China
Drove business development and Amazon sales in Europe and North America, increasing sales by 55%.
Conducted product and niche market research to boost sales, adding 25+ products monthly.
Performed market, price, product, keyword, and SEO analysis on A9 (Amazon Search Engine) for optimal visibility.
Italian market manager: Improved product listings and descriptions, enhancing user engagement.
Translated formal documents and product manuals, catering to a diverse customer base.
Monitored A9 search engine updates to stay ahead of the competition.
Conducted comprehensive commercial development through market research, competitive analysis, and business planning.
Identified target markets and leveraged product advantages for maximum appeal to customers.

Assistant Librarian (University of Toronto)

Jan 2017 - May 2017
Toronto, Canada Area
Managed customer service and book maintenance as an Assistant Librarian at the University of Toronto.
Ensured the facility's security during night shifts, collaborating closely with the security team.
Delivered exceptional support to library patrons and maintained a well-organized collection.

International Project Manager Intern (GL events)

May 2016 - Aug 2016
Région de Lyon, France
Provided marketing and commercial support for GL events' major international projects.
Conducted scope of work analysis and crafted technical files for tender responses.
Implemented effective media and marketing tools to boost project visibility.
Conducted market intelligence to inform strategic decisions.
Assisted with the accreditation process for UEFA EURO 2016 France.
Drove commercial development through market research, competitive analysis, and business planning.
Translated formal documents, ensuring clear and accurate communication across languages.

Web Strategist Intern (Praxis Market Research)

May 2015 - Sep 2015
Région de Lyon, France
Worked with Praxis, a research agency specializing in customer-oriented surveys across 5 continents for 20+ years.
Conducted customer satisfaction measurements, image and awareness surveys, and market analysis.
Managed company website, focusing on translation, brand visibility, and competitor analysis.
Implemented e-mail marketing initiatives and crafted compelling content to drive consumer interest.
Performed customer satisfaction studies and surveyed products/services, communication, and competition for strategic insights.

Assistant / Translator (FUTURALLIA)

Jun 2014
Région de Lyon, France
Served as a multilingual translator (French, Arabic, English, Italian) for business meetings at the FUTURALLIA forum, an international SME partnership platform.
Facilitated up to 16 targeted, 30-minute pre-scheduled meetings, connecting decision-makers across various sectors.
Engaged with 1000+ SME decision-makers from 30+ countries, participating in 6000-8000 pre-scheduled meetings.
Welcomed CEOs, promoted the event, and provided live translation services to ensure seamless communication during meetings.

Press Intern (ILYMUN - International Lyon Model United Nations)

Apr 2012 - Apr 2013
Région de Lyon, France
Contributed to diverse projects during the event, showcasing versatility and adaptability.
Supported the video and photo team by interviewing foreign members and keynote speakers.
Collaborated with the editorial team to craft engaging articles for the ILYMUN magazine.
Aided the translator in providing live translations of speeches during the opening ceremony for Italian students and members.
Education
Copenhagen Business School

Master's degree, International Marketing and Management specializing in IT Management and Artificial Intelligence
2017 - 2019
Activities and societies: Vice-President & Co-Founder of CBS HEALTH
Relevant Coursework:

IT Management
Psychology of decision making
AI / Artificial Intelligence in the Marketplace
Emerging markets development
Managerial Accounting
International Management
Strategic Management
Marketing research
International Marketing
Managing International Operations
International Strategy and Process

University of Toronto

Bachelor of Commerce - BCom, Management and Economical Behavior
2016 - 2017
Activities and societies:

President/Teacher Brazilian Jiu-jitsu Club of the University of Toronto
Rotman Indoor Soccer Club Player
Global Ambassador
X-Culture Project

Relevant Coursework:

Businesses in a global economy
Marketing behavior
Consumer behavior
Financial Accounting
International relations
Organizational behavior
Financial market
Managing people in the context of globalization
Marketing communication system

MasterZ | Blockchain & Digital Assets

Scholarship Degree, Blockchain & Digital Assets
Dec 2021 - Jun 2022
Course Highlights:

Introduction to Blockchain
Ethereum Blockchain
Bitcoin Blockchain
Blockchain Stellar
Smart contracts on Blockchain Ethereum
Digital asset and NFT, standards, and fields of application
Cryptocurrencies classification versus stable coin and CBDC uses and advantages
Decentralized finance ecosystem (DeFi)
Legal tech focuses on Blockchain and DLT in the national and extra-national borders
Focus on the most popular blockchain-based use cases in the corporate field / Startup use cases

Tunghai University

Chinese Language and Literature
2019 - 2020
Activities and societies: 3rd Prize Winner University Speech Contest
Completed an intensive course in Traditional Mandarin and obtained an equivalent of an A2 level.

iaelyon School of Management

Bachelor's Degree, Business/Managerial Economics
2013 - 2016
Activities and societies: Student-Athlete License, Jiu Jitsu and Mixed-Martial-Arts Sport Club
Relevant Coursework:

Team Management
Human Resources
Company policy and strategy
Finance
Accounting
Corporate Tax
Macroeconomics
Microeconomics
Quantitive Methods
Business Law
Business English
Business Italian
Translations

Cité Scolaire Internationale de Lyon

High School, Economics and Social Sciences
2010 - 2013
Grade: French Baccalauréat with International Option (OIB)
Italian section
Volunteering
Mentor/Coach for Women Digital Integration

ReDI School of Digital Integration
Sep 2020 - Present (3 yrs 1 mo)
Education
Saber has been a steadfast mentor and coach for women in digital integration, focusing on career development and skill enhancement. His contributions include:

Partnering with ReDI School of Digital Integration to create effective career programs tailored to the needs of newcomers in Denmark.
Supporting students in building strong networks and connections, emphasizing the importance of networking in job search success.
Encouraging agility, curiosity, and visibility among students, promoting mentors as career boosters and network expanders.
Emphasizing the value of authenticity when presenting oneself to potential mentors and employers.
Sharing success stories and experiences of mentor-mentee relationships, highlighting the mutual benefits of such partnerships.
Working tirelessly to improve job placement rates for refugees, aiming to surpass national statistics and create lasting positive change.

Mentor

UNHCR, the UN Refugee Agency
Sep 2021 - Present (2 yrs 1 mo)
Saber actively participates in the Copenhagen Mentoring Programme, designed to connect colleagues and enhance cross-divisional learning at UNHCR. As a mentor, he is dedicated to:

Transmitting valuable personal and organizational knowledge.
Coaching in problem-solving without providing all the answers.
Fostering trusting and confidential mentoring relationships that help both mentors and mentees navigate their careers through active listening and critical situation analysis.

Boxing Trainer

UN City Copenhagen
Oct 2021 - Present (2 yrs)
Health
In his role as a boxing trainer, Saber has:

Developed personalized training programs for a diverse clientele, with a focus on technique, fitness, and mental resilience.
Conducted group sessions for boxing enthusiasts and professionals at UN City Copenhagen.
Taught self-defense techniques, promoting physical fitness and personal safety among the UN City community.
Organized and led boxing workshops, fostering teamwork, stress relief, and community engagement.
Collaborated with fellow trainers to continuously improve training methodologies and ensure a safe and motivating environment for all participants.

Mentor

Article 1
Oct 2022 - Present (1 yr)
Education
Saber volunteers as a mentor at Article 1, a leading organization in the fight against inequality in education and career opportunities. His efforts are focused on:

Ensuring that academic and professional success is not determined by social, economic, and cultural backgrounds.
Helping underprivileged students choose and build their future with confidence and ambition by providing guidance in academic and career orientation, methodological support, and industry knowledge.
Assisting students in identifying their transferable skills and expanding their networks for better professional opportunities.

President of the Brazilian Jiu-Jitsu Club

University of Toronto
Sep 2016 - Dec 2017 (1 yr 4 mos)
Education
In this role, Saber demonstrated his leadership and mentoring skills by:

Supervising and leading a group of 6-12 students in learning martial arts.
Organizing and scheduling training sessions, adapting the level to the students.
Providing tutoring for specific skills.
Increasing the visibility and membership of the group through more accessible activities.
Ensuring the safety of every student during training.

Global Ambassador

University of Toronto - Rotman School of Management
Oct 2016 - Dec 2017 (1 yr 3 mos)
Education
Saber served as a global ambassador, contributing to the promotion of multiculturalism and supporting Rotman students in their international study endeavors.
Licenses & Certifications
Digital Transformation

Effectively Leading Digital Transformation

How to Perform Business Analysis in a Virtual Environment

Program Management for IT Professionals

Finance for Non-Financial Managers

What Is Disciplined Agile?

Salesforce: Dashboards

AdWords Fundamentals

Facebook Advertising Basics

Google Analytics Basics

Introduction to Digital Marketing

X-Culture Certificate

X-Culture
Issued Jan 2017
Projects
Novo Nordisk Innovation in Action

Nov 2017 - Present
Saber exhibited exceptional public speaking skills while presenting innovative solutions to real business challenges at Novo Nordisk during a 6-hour case competition workshop. His creative thinking and critical analysis were instrumental in brainstorming unique strategies with a diverse group of master students. Saber's collaborative spirit ensured cohesive and practical solutions, bridging academic knowledge with real-world experience to benefit Novo Nordisk.

World Bank Nudge Challenge

Associated with the University of Toronto
Oct 2016 - Dec 2016
Saber participated in the World Bank Nudge Challenge associated with the University of Toronto. He contributed to addressing the issue of "envelope wages" in Latvia, focusing on increasing tax revenue through accurate reporting of employee earnings. Saber's approach involved behavior change, leveraging social media campaigns, educating workers on tax importance, and offering accessible income declaration forms. His cost-effective and scalable solution aimed to encourage honest income reporting, benefiting the Latvian government and promoting equitable taxation.
Skills
Project Management, Business Strategy, Public Speaking, Translation, Business Development, Marketing Strategy, Digital Marketing, Data Analysis, Analytical Skills, Customer Relationship Management (CRM), IT Management, Change Management, IT Service Management, Agile Methodologies, Agile Project Management, Scrum, IT Strategy, International Business, Information Technology, Business Analysis, Information Management, Digital Strategy, Microsoft Office, Microsoft PowerPoint, Microsoft Power BI, Salesforce.com, SharePoint, Management, Communication, Decision-Making, Interpersonal Skills, Cultural Awareness, Intercultural Skills, Salesforce.com Administration, General Data Protection Regulation (GDPR), IT Business Strategy, Technology Management, Metadata, Digital Libraries, Data Center, Business Intelligence (BI), Digital Transformation and Business Process.


Recommendation
Philippe Madoulaud

Saber Mejaat
Saber is a dynamic and highly efficient individual. As my client back in January 2015, I had the privilege of working with him. His dedication and effectiveness in his work are truly commendable.
Philippe Madoulaud
Ingénieur Civil GENEVA
Honors & Awards
3rd Prize Winner University Speech Contest

November 2019
Associated with Tunghai University
Awarded 3rd Prize in the prestigious University Speech Contest, showcasing proficiency in Chinese language and public speaking skills after less than 3 months of studying.

High-level Athlete

Issued by MMA and Jiujitsu University Club
November 2015
Associated with IAE Lyon

Gold Medal

Issued by Regional Jiu-jitsu Championship
November 2012
Causes
Children, Environment, Human Rights, Arts and Culture, Economic Empowerment, Science and Technology.