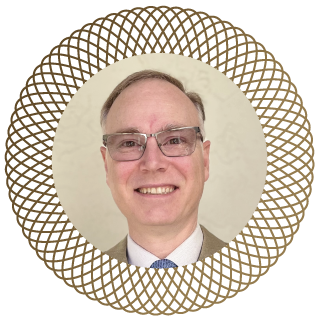 Position: Associate Professor at Middlebury Institute of International Studies at Monterey
San Diego, California, United States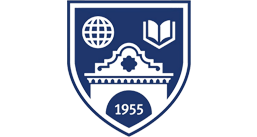 Daniel Chatham is a seasoned global educator with extensive experience in developing and launching international degree programs. With a diverse background in diagnosing organizational issues and improving performance within both for-profit and non-profit sectors, he brings a wealth of expertise to the field. Daniel's research interests span management education, leadership, and strategic management.

Professional Experience
Associate Professor at Middlebury Institute of International Studies at Monterey (Jul 2023 - Present)

Location: Monterey, California, United States
Responsibilities: As an Associate Professor, Daniel Chatham plays a pivotal role in the institute's academic landscape. His areas of focus include higher education, marketing strategy, academic administration, and E-commerce SEO.

Founder of Insighture, LLC (2017 - Present)

Insighture, LLC is a company led by Daniel Chatham, dedicated to providing performance improvement, learning and training, and entertainment products and services. Daniel's projects include business plan development for both companies and non-profit organizations, strategic guidance, network development, online positioning, and multimedia publishing.

Consultant at American Advisors (Aug 2011 - Present)

Founded in Ankara, Turkey, American Advisors is an international education and career consultancy founded and led by Daniel Chatham. The consultancy specializes in creating and implementing development education and early career programs, collaborating with individuals, universities, and high schools globally. Daniel's notable achievements include growing the client base, establishing brand awareness through workshops and seminars, and revenue growth.

Adjunct Assistant Professor at the University of Southern California (Jan 2017 - Present)

In his role as an adjunct assistant professor, Daniel Chatham teaches doctoral students about accountability in organizational performance and the economics of organizational change. His courses contribute to the Organizational Change and Leadership Program.

Associate Dean and Assistant Professor at Namseoul University (Aug 2017 - Aug 2018)

Located in Cheonan, Chungcheongnam-do, Korea, Daniel Chatham served as an Associate Dean and Assistant Professor at Namseoul University. His responsibilities included teaching graduate courses, developing new Master's programs, and overseeing enrollment management for graduate programs administered by the Global Education Institute.

Director of MBA and MS Programs at the University of California, Riverside (Jan 2015 - Jan 2017)

Located in Riverside, CA, Daniel Chatham was responsible for managing recruitment outreach and admissions processes, initiating new outreach methods, contributing to web content creation, representing graduate programs at various events, and implementing CRM systems.

Dean of Admissions and Financial Aid at Keck Graduate Institute (Apr 2008 - Jun 2011)

Located in Claremont, CA, Daniel Chatham played a significant role in increasing MBS enrollments and reducing institutional aid while advising senior leadership on strategic changes. He managed budgets, conducted PPC campaigns, and achieved remarkable results in branding and marketing.

Board of Directors at the National Professional Science Masters Association (2009 - 2011)

Daniel Chatham served on the Executive Committee as Financial Officer, where he retained outside accounting services and performed a turnaround of the association by restructuring staffing models and initiating membership campaigns.

Director of Recruitment and Admissions at the University of California, San Diego (2005 - 2008)

Based in the Greater San Diego Area, Daniel Chatham managed the IR/PS admissions office, expanded applications and enrollment through candidate communications and global outreach efforts, and managed budgets while reporting to the Dean of the School.

Associate Director of Recruitment and Admissions at Fox School of Business and Management (2003 - 2005)
Daniel Chatham managed a team of six admissions personnel, coordinated recruitment strategies, and implemented online inquiry and event management systems to improve enrollment effectiveness.
Education
Global Executive Doctor of Education (EdD) - University of Southern California (2014 - 2016)

Dissertation Topic: Innovation in professional development and career readiness of graduate business students.

MBA in Business Administration - Temple University

BBA in Finance - Temple University

Activities and Societies: International Business Association, Business Honors Student Association
Volunteering
Recruiting and Retention Officer at Civil Air Patrol (May 2021 - Jan 2023)

Guided recruiting and retention programs for over 80 units throughout California, focusing on disaster and humanitarian relief efforts.
Licenses & Certifications:
Climate Reality Leader - Climate Reality Leadership Corps (Issued Oct 2021)
Projects
US University Headstart Program (Jan 2014 - May 2014)

Associated with American Advisors, Daniel Chatham developed and implemented a unique career exploration and university preparation program for high school students in 9-12th grades.
Skills
Daniel Chatham possesses a wide range of skills and endorsements across various domains, including Artificial Intelligence, Admissions, Enrollment Management, Career Counseling, Leadership, Higher Education, Program Management, Marketing Strategy, Recruiting, Academia, Coaching, Interviews, and more.


Recommendations
Adrian J. - Performance Improvement Consultant/Global Executive

Adrian worked with Daniel and praised his strategic thinking and contribution to sustainable development.

Matt T. Reed - Global Director of Institutional Partnerships at Aga Khan Foundation & CEO, Aga Khan Foundation (UK)

Matt T. Reed commended Daniel for his strategic leadership and operational expertise in building a first-rate admissions operation.

Gary B. Hoffman - Retired Chief Technology Officer at GPS

Gary B. Hoffman acknowledged Daniel's forward-thinking recruitment approach, particularly his use of technology to attract international students.

Valerie Henry - Executive Director at Fox School of Business and Management - Temple University

Valerie Henry highlighted Daniel's exceptional work ethic, organizational skills, and impact at the Fox School of Business.
Publications
Daniel Chatham has contributed to publications like "Advancing Online Course Design and Pedagogy for the 21st Century Learning Environment" and "Marketing PhD Programs Application Quickstart Guide," among others.


Organizations
Daniel Chatham has been associated with organizations such as Toastmasters International - Ankara Club and the Global Collaboration for Sustainable Development.
Causes
Daniel Chatham is actively involved in causes related to civil rights, economic empowerment, education, environment, human rights, disaster and humanitarian relief, politics, science, and technology.
This comprehensive biography showcases Daniel Chatham's extensive career and contributions in the fields of education, management, and leadership. His wealth of experience and commitment to various causes make him a prominent figure in the global education landscape.