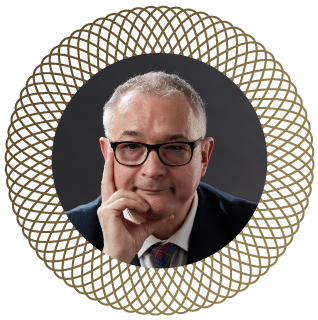 Position: Chief Innovation Officer | Executive MBA Professor | Author and International Speaker | SingularityU Faculty Global | Forbes Tech Council | I build a better world using innovation and technology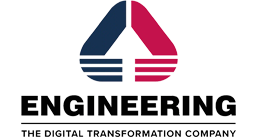 Talks about
#ai, #future, #metaverse, #innovation, and #technology
Massimo Canducci is a visionary leader with over 25 years of experience in the fields of Innovation and Digital Transformation. As a Senior C-level executive, he currently serves as the Chief Innovation Officer for a company with 12,000 employees, leading a team of over 300 professionals. His mission is clear: to innovate the world around us using innovative ideas, efficient processes, cutting-edge technologies, co-innovation, gamification, and unwavering passion.
Massimo's contributions extend far beyond his role as Chief Innovation Officer. He is a Faculty Global member at Singularity University, where he shares his expertise on the future of innovation and exponential technologies. Additionally, he imparts his knowledge as an Innovation Management Professor at Turin University and a Consultancy and Soft Skills Professor at Pavia University. His educational impact also extends to being an Executive MBA Professor, where he shapes the managers of the future, equipping them to lead in the era of Digital Transformation.
Massimo's commitment to fostering innovation extends to mentoring and advising startups, as well as serving as an International Reviewer and Expert for the European Commission. On a global scale, he is recognized as a Worldwide International Appointed Expert for Innovation and Innovation Management, contributing to the development of standards at CEN and ISO levels.
With a passion for sharing knowledge and insights, Massimo has authored several books and articles and is a sought-after international speaker, gracing numerous conferences around the world. He is a trusted Innovation and Digital Transformation Consultant for governments worldwide, guiding them toward progress through technological advancements.
Massimo's extensive international experience spans across multiple countries, including Italy, Switzerland, France, the UK, Ireland, Belgium, Germany, Austria, Spain, Romania, Greece, Finland, Japan, Canada, the United States, China, and Denmark.


Experience
Chief Innovation Officer Engineering Ingegneria Informatica Spa Sep 2018 - Present Italy

In this role, Massimo leads a team of over 320 professionals with the mission of innovating the world through creativity, efficient processes, and emerging technologies such as blockchain, metaverse, and artificial intelligence.

Innovation Manager Jan 2008 - Aug 2018 World

Massimo recognized that innovation is the key to success in the business world. He led a team focused on ICT Innovation, helping large companies innovate their product and service offerings. His work covered idea generation, opportunity description, business case definition, and incubation of new business and service models, all aimed at creating profitable revenue streams.

Accessibility Competence Center Director Feb 2004 - Dec 2012 Manager Jan 2001 - Dec 2008

During this period, Massimo held significant positions related to IT project management, professional open source, IT infrastructure design, human-computer interaction, ergonomics, and accessibility of IT systems.

SingularityU Faculty (Future of Innovation and Exponential Technologies) Singularity University Mar 2020 - Present NASA Research Park, Silicon Valley

As a member of the Singularity University Faculty, Massimo contributes to preparing global leaders and organizations for the future by exploring the opportunities and implications of exponential technologies.

Executive MBA Professor EMBA Ticinensis Oct 2018 - Present Pavia Area, Italy

In this role, Massimo shapes the managers of the future, equipping them with the skills needed to navigate the challenges of Digital Transformation.

Forbes Technology Council Official Member Forbes Technology Council Nov 2021 - Present

Massimo is a respected member of the Forbes Technology Council, an invitation-only community for world-class technology executives who have a track record of successfully impacting business growth metrics.

Member of the Steering Committee for MIND (Master in Management and Innovation Design) Scuola Superiore Sant'Anna Oct 2019 - Present Pisa Area, Italy

Massimo plays a pivotal role in shaping the future of management and innovation through his participation in the steering committee for MIND.

Adjunct Professor in Consultancy and Soft Skills at MIBE University of Pavia Sep 2016 - Present

Massimo imparts his wisdom to the next generation of business leaders as an Adjunct Professor in Consultancy and Soft Skills at the University of Pavia.

Adjunct Professor in Innovation Management University of Turin Sep 2015 - Present Turin Area, Italy

At the University of Turin, Massimo serves as a Professor in Innovation Management, contributing to the development of future innovation leaders.

Member of the Advisory Board University of Florence Apr 2016 - Present Florence Area, Italy

Massimo's expertise is highly valued as a member of the Advisory Board of the Information Engineering Department at the University of Florence.

Member of Focus Group on Application of Blockchain and DLT United Nations Apr 2019 - Present Geneva Area, Switzerland

In his role as a member of the Focus Group on the Application of Blockchain and DLT at the United Nations, Massimo actively contributes to global technological advancements.

Columnist Il Sole 24 Ore 2005 - Present

Massimo shares his insights with a broader audience through his columns in Il Sole 24 Ore.

Member of the Advisory Board UNINFO Apr 2016 - Present Milan Area, Italy

As a member of the Advisory Board of UNINFO, Massimo plays a crucial role in shaping the information technology landscape.

Lecturer Politecnico di Milano Nov 2017 - Mar 2018 Rome Area, Italy

During his time as a lecturer at Politecnico di Milano, Massimo shared his expertise in innovation and blockchain.

Expert Evaluator and Projects Reviewer European Commission Feb 2012 - Oct 2016 Bruxelles

Massimo played a pivotal role as an expert evaluator and projects reviewer for the European Commission.

Adjunct Professor Marconi University (Università degli Studi Guglielmo Marconi) Sep 2007 - Dec 2012

At Marconi University, Massimo served as an Adjunct Professor at the PhD in Technology, Communication, and Society.

Audit and Quality Manager on Open Source Observatory and Repository Project European Commission (Consultant) Oct 2007 - Oct 2008

Massimo contributed to the Audit and Quality Management of the Open Source Observatory and Repository Project for the European Commission.

Project Manager SOI Informatica May 1996 - Dec 2000

Massimo's career in the IT field began in 1990, and he held a management position at SOI Informatica, specializing in critical project management, professional open source, and IT infrastructure design for large companies and public administration.
Education
Università degli Studi di Milano Master's Degree, Information and Communications Technology 2006 - 2006
Engineering ICT Academy Management Company Master, Management 2004 - 2005
Università degli Studi di Torino Master's Degree, Computer Science 1990 - 1995
Volunteering
Volunteer Rescuer Croce Rossa Italiana Jul 2020 - Present
Massimo is a dedicated volunteer rescuer with the Croce Rossa Italiana, contributing to the well-being and safety of the community.
Ambassador Stanford Alumni in Italy Mar 2018 - Present
As an Ambassador for Stanford Alumni in Italy, Massimo actively promotes the Stanford community and fosters meaningful connections among members.
Skills
Innovation Management
Digital Transformation
Artificial Intelligence
Blockchain
Metaverse
Gamification
Human-Computer Interaction
Ergonomics
Accessibility
IT Project Management
Professional Open Source
IT Infrastructure Design
IT Governance
IT Service Management
Project Portfolio Management
Business Strategy
Business Development
International Relations
Leadership
Team Management
Mentoring
Teaching
Public Speaking
Column Writing
Evaluation and Review
Standardization
Languages
Italian (Native or Bilingual)
English (Full Professional Proficiency)
French (Professional Working Proficiency)
Publications
Massimo Canducci is the author of several publications, including books, articles, and columns. His writings cover topics such as innovation, technology, and digital transformation.


Honors and Awards
Massimo Canducci has received numerous awards and recognitions for his contributions to the fields of innovation and technology. His work has been acknowledged and celebrated by various organizations and institutions.


Innovations
Throughout his career, Massimo Canducci has been at the forefront of driving innovations in the fields of information technology, digital transformation, and beyond. His leadership and expertise have contributed to the development of cutting-edge solutions and strategies.