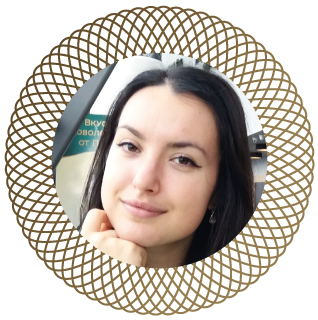 Position: Business Development Manager @ The Recursive | Digital Innovation & Startup Growth | Business & Human Rights
Sofia, Sofia City, Bulgaria

Kristiana Kuneva is a seasoned professional with a passion for human rights, business development, and digital innovation. She holds a master's degree in Human Rights with a specialization in International Human Rights and Refugee Law from the prestigious London School of Economics.
With a strong commitment to rights protection and crisis management, Kristiana aspires to make a meaningful impact in the field. Her career journey has been marked by a profound interest in harnessing digital technology and innovation to create a more inclusive world for marginalized communities. She is equally passionate about helping businesses develop and integrate comprehensive and impactful ESG (Environmental, Social, and Governance) policies.


Experience
Business Development Manager

The Recursive - Jun 2022 - Present (1 yr 4 mos)

Sales & Development Strategy
Connecting startups & investors in the CEE ecosystems

Access to Justice Consultant

UNICEF - Dec 2020 - May 2022 (1 yr 6 mos)

Evaluating and improving mechanisms for child protection and participation.
Facilitating the access of vulnerable groups of children to juvenile justice.
Monitoring and reporting on the implementation of the Convention on the Rights of the Child in Bulgaria.

Customer Success Manager

PAZ - Oct 2021 - Jan 2022 (4 mos)

Developing sustainable partnerships to support refugee tech talent and their integration into the European tech market.

Guest Speaker

Council of Europe - Mar 2020 (1 mo)

Presented her professional and academic expertise in human rights protection to young professionals in the field.

Campaign & Policy Coordinator

New Europeans - Nov 2017 - Jan 2019 (1 yr 3 mos)

Managed communication with governmental and European Parliament officials on European citizenship rights and human rights protection.
Developed impactful campaigns and initiatives related to Brexit negotiations and freedom of movement for third-country nationals.

EPFG on Citizens' Rights Coordinator

European Parliament - Jan 2018 - Jul 2018 (7 mos)

Played a crucial role in debates on the future of EU-UK relationships and citizens' rights safeguarding during negotiations.

Project Coordinator

European Grassroots Antiracist Movement (EGAM) - Feb 2017 - Oct 2017 (9 mos)

Led annual projects focusing on anti-racism, mass atrocity prevention, and gender tolerance.
Conducted research, engaged in advocacy, and liaised with political and public figures.

Executive Assistant

MyLifeMySay - Sep 2015 - Sep 2016 (1 yr 1 mo)

Organized events, debates, and campaigns in collaboration with UK politicians and policy experts.
Advocated for the organization's objectives.

Trainee

Council of Europe - Sep 2015 - Oct 2015 (2 mos)

Received intensive training on undocumented migrants in Europe and engaged in workshops and debates with experts and NGOs.

Intern/Volunteer

UNICEF BULGARIA - Jul 2015 - Sep 2015 (3 mos)

Conducted research on international UNICEF projects related to children's rights in Bulgaria.
Assisted with administrative tasks.

Intern

United Nations Association of Bulgaria - Jul 2014 - Sep 2014 (3 mos)

Conducted research on UNHCR projects and participated in event organization and media campaigns.

Intern

Junior Achievement Bulgaria - Oct 2011 (1 mo)

Supported JA Bulgaria's projects and attended the first European Eco-Camp with a scholarship.
Education
The London School of Economics and Political Science (LSE)

Master of Science - MS, Human Rights (2019 - 2020)

Activities and societies: LSE UN Society
Specializations: International Development, International Refugee and Migration Law, International Human Rights Law

King's College London

Bachelor of Arts (B.A.), Politics (2013 - 2016)

Activities and societies: My Life My Say, King's TV, European Society
Emphasis on: International Relations, European Union Politics, Global media, and politics
Licenses & Certifications
ESG Risks and Opportunities - University of Pennsylvania (Issued Jan 2022)
2021 NHRI Academy - OSCE Office for Democratic Institutions and Human Rights (Issued Jun 2021)
Emergency Child Protection Programming in the ECA Region - UNICEF (Issued Jan 2021)
Prevention of sexual Exploitation and Abuse (PSEA) - UNICEF (Issued Jan 2021)
Strategies to strengthen the Social Service Workforce for Child Protection - UNICEF (Issued Jan 2021)
UN CMCoord eCourse: Working in Complex Emergencies - United Nations OCHA (Issued Oct 2020)
UN CMCoord eCourse: Working in Natural Disasters - United Nations OCHA (Issued Oct 2020)
Volunteering
Volunteer at Refugee Festival - Service Civil International (SCI) (Jun 2015 - 1 mo)

Played a crucial role in organizing a workshop festival to promote cultural exchange between local Italian communities and West African refugees and migrants in Rome.

Fundraising and Campaigning - Bulgarian Red Cross (Mar 2010 - May 2012)

Engaged in fundraising activities to provide shelter and emergency protection to vulnerable groups and ethnic minorities.

Project Developer - Interact: Rotary Sponsored Club (Apr 2010 - Apr 2011)

Developed and implemented projects related to urgent humanitarian relief and social protection of minority groups in Bulgaria.
Skills

Kristiana Kuneva possesses a diverse range of skills honed through extensive experiences in partner relationship management across various companies, including The Recursive. She has a strong background in nonprofit organizations, having worked with UNICEF and other entities. Her expertise extends to event planning, digital storytelling, European politics, European Union matters, international relations, international security, human rights advocacy, counterterrorism efforts, migration projects, and United Nations initiatives. Additionally, she brings valuable insights into MENA (Middle East and North Africa) affairs, energy policy, anti-corruption measures, Microsoft Office proficiency, leadership, creativity, diplomacy, management, networking, effective communication, project coordination, policy development, and legal advocacy.
Languages

Kristiana Kuneva is proficient in several languages, making her a versatile communicator. She is fluent in Bulgarian, her native language, and possesses excellent command of English and Spanish. These language skills enable her to engage effectively in diverse cultural and professional settings, facilitating meaningful interactions and collaborations.
Causes

Kristiana Kuneva is deeply committed to a wide range of causes that reflect her dedication to creating a better world. She is a passionate advocate for animal welfare, civil rights, and social action, consistently working to drive positive change. Education and environmental preservation hold special significance to her, as she actively supports initiatives that promote learning and sustainability. Her tireless efforts extend to championing human rights, disaster and humanitarian relief, political engagement, and poverty alleviation, demonstrating her unwavering commitment to making a meaningful impact in these critical areas.