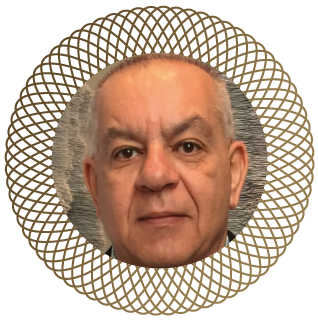 Position: Organizations & Programs Director / Commercial Mediator-Arbitrator, International Board Advisor for LEAD IMPACT Education Initiative / Coaching & Mentoring on Sustainability,Resilience and Career Development
Jerusalem District, Israel
Jamal A. is a dedicated professional with over 25 years of experience in managing small, medium, and large-scale community development programs within diverse work environments in the private, UN, and International NGO sectors. He has successfully collaborated with prominent organizations such as USAID, the World Bank, and ECHO, consistently delivering exceptional results.
Jamal excels in strategic planning, budget management, and problem-solving. He possesses a remarkable track record of conceptualizing, designing, and executing programs efficiently and within budget. His expertise extends to translating complex issues into actionable plans and solutions.
One of Jamal's strengths lies in building and leading highly talented and efficient teams. He motivates and trains staff effectively, fostering an environment of growth and excellence. He is a skilled communicator and negotiator, adept at working with technical experts, managers, government and non-government officials, local staff, and stakeholders.
With a strong command of reasoned decision-making, Jamal has consistently delivered results in high-pressure environments. His extensive international experience includes assignments in Saudi Arabia, Jordan, Jerusalem, West Bank, and Gaza.
Key Competencies:
Organizational Development & Management
Community Mobilization
Regulatory Compliance
Procurement & Contract Administration
Human Resources Development
Budget Design and Control
Conflict Resolution / Negotiation / Mediation / Arbitration
Managing Donors' Relationships
Key Achievements:
Led cross-functional teams of 100 people
Implemented humanitarian assistance intervention totaling $5 million over three months
Managed the implementation of a multi-sectoral community development program valued at $100 million over five years
Initiated, implemented, and successfully closed numerous Donor-funded programs on time, within budget, and under unusual circumstances
Experience:
Managing Director, Owner ALAREF Associates Jul 2020 - Present

Mentor Abdulla Al Ghurair Foundation for Education Dec 2021 - Present

Mentor Lead for Sustainability Nov 2020 - Present

Programme Director, Community Resilience and Development Programme (CRDP) UNDP Nov 2016 - Jun 2020

Deputy Regional Director, Director of Programmes - Middle East Anera Oct 1997 - Sep 2016
Education:
M.Sc., Engineering Business Management, University of Leeds
Skills:
Program Management
International Development
Capacity Building
Proposal Writing
NGOs
Project Planning
Policy Analysis
Project Management
International Relations
Civil Society
Program Evaluation
Nonprofits
Research
Public Policy
Analysis
Human Rights
Sustainable Development
Policy
Project Coordination
Program Development
Foreign Policy
Government
Economic Development
Corporate Social Responsibility
Grant Writing
Procurement
Sustainability
Politics
Rural Development
Community Development
Leadership
Fundraising
Management
Organizational Development
Grants
Training
Qualitative Research
French
Arabic
Humanitarian Assistance
Capacity Development
International Organizations
Technical Assistance
Public/Private Partnerships
Value Chain Analysis
Program Design & Implementation
Governance
Conflict Resolution and Management
HR Development - Recruitment, Management & Training
Recommendations:
Philippa Lockwood Sustainability Consultant "During my studies for my Masters degree, I took part in the Lead for Sustainability programme from November 2020 to February 2021 where I received mentorship from Jamal providing me with invaluable career advice and support..."

Anlin Chen Student at the University of Oxford "I met Jamal through the Lead for Sustainability Mentorship programme (World Economic Forum Global Shapers-Oxford Hub), which lasted for 4 months between November 2020 and February 2021. Jamal mentored me on the key topics of engaging stakeholders for project sustainability..."