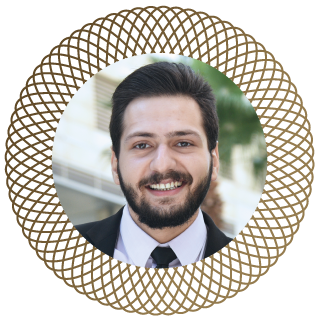 Position: Business Consultant, Management Advisor, Project Manager, Professional Creative Writer, Freelancer, Serial Entrepreneur, Startup and Social Enterprise Specialist.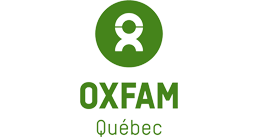 Humam Dweik is a multifaceted professional dedicated to shaping a brighter future through knowledge and guidance. He wears many hats, including social activist, project manager, business consultant, mentor, guide, trainer, coach, serial entrepreneur specializing in entrepreneurship and innovative startups, and professional writer. With extensive experience in public relations and international relations, he also excels as a motivational content creator, youth conference speaker, personal coach, nutritionist, future actor, and professional fighter.
His career has spanned several countries, including Jordan, Saudi Arabia, and Canada, where he has devoted years to youth initiatives and development. Humam's focus on incubation and training has allowed him to channel his passion into mentoring and coaching within the Euro-Mena region, with a special emphasis on Jordan.
As a serial entrepreneur, Humam has launched several successful startups, with his most recent venture, PROTECHME, pioneering a heart attack detection device utilizing AI technology to connect patients with the necessary care. His work has also extended to various initiatives and NGOs in the region, all centered around youth, education, sustainable development goals (SDGs), and other social causes.


Experience:
Social Enterprise Development Advisor

Oxfam-Québec
Sep 2022 - Present

Founder & CEO, Serial Entrepreneur

Self-employed
Jan 2014 - Present

Professional Independent Freelancer

Freelance
Jan 2013 - Present
Fields: Business Consultancy, Counseling, Mentoring, Personal Training, Nutritionist, Writing, research, Acting, Motivational and Public Speaker, Training, Project Management

Founder & Host

BRB Media & Podcasts
Mar 2020 - Present

Business and Financial Sustainability Consultant

Thomson Reuters Foundation
Sep 2021 - Sep 2022

Senior Executive Advisor

IYAF International Youth Ambassadors Foundation
Sep 2019 - Sep 2022

Co-Founder & COO

MyBeeBee
Nov 2019 - Jul 2022

Mentor

MicroMentor
Mar 2019 - Mar 2022

Founder & CEO

PROTECHME
Jan 2019 - Jan 2022

Regional Director, Judge

Hult Prize Foundation
Oct 2019 - Sep 2021

Business Trainer

UNDP - YLP Program
Sep 2020 - Sep 2021

Youth Speaker, Coordinator, Leader, & Representative

Arab Forum for Environment and Development
Aug 2016 - Sep 2021

Cofounder, Business Operations and Development

YourBooksJo
Aug 2020 - Aug 2021

Business Model Expert - Business Consultant

Partners for Good
Apr 2020 - Mar 2021

Operations & Program Manager

Jordanian Entrepreneurs Club
Jan 2020 - Jan 2021

Project Coordinator/ Incubator Officer

Trip To Innovation
Jan 2018 - Jan 2020

Internship

Jordan Pioneers Multimedia Production Co
Sep 2017 - Nov 2017
Education:
University of Petra

Bachelor's degree in Business Administration and Management
2014 - 2017
Grade: 3.96 out of 4.00

York University

Bachelor of Science in Kinesiology and Health Sciences, Minor in Biology, Minor in Psychology
2011 - 2013
Licenses & Certifications:
Certified Trainer in Green Business Model Development according to SwitchMed-SCP/RAC methodology (UN Environment Programme, Nov 2020)
Trainer of Trainers (Royal Scientific Society الجمعيّة العلميّة الملكيّة)
Skills:
Microsoft Office
Customer Service
Management
Research
Project Management
Data Analysis
Creative Writing
Writing
Business Development
Business Process Improvement
Strategic Planning
Proofreading
Editing
Project Planning
Business Strategy
Web Content Writing
Microsoft Excel
Microsoft Word
Microsoft PowerPoint
Leadership
Public Speaking
Teamwork
Mental Health Counseling
Motivational Speaking
Acting
Voice Acting
Coaching
Nutritional Counseling
Training
Team Building
Team Leadership
Team Motivation
Negotiation
Arabic
English
Data Research
Technical Project Leadership
Social Intelligence
Body Language
Role Model
Debate
Small Business Development
Confidence Building
Scriptwriting
Presentation Skills
Marketing
Business Administration
Organizational Development

This comprehensive background illustrates Humam Dweik's diverse skill set and extensive experience in various fields, making him a valuable asset to any project or endeavor he undertakes.