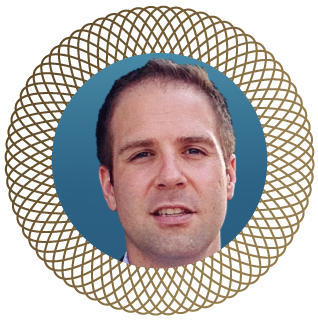 Position: United Nations HQ Staff/Trainer, CDOTS; Faculty, NYU Languages/Division of Programs in Business; CorpComm Publicist, TEDx Speaker, HBR & WSJ Contributor, Author of New Intercultural Book
New York, New York, United States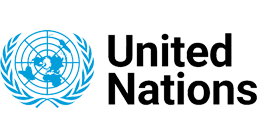 Professor Dan Bullock Bio
As a dedicated educator and global communication expert, Professor Dan Bullock has left an indelible mark on the world of intercultural communication and business pedagogy. With an extensive background in linguistics, public relations, integrated communications, and reputation management, Professor Bullock's multifaceted career has taken him to the forefront of the international stage.
In his role as a trainer at the United Nations Headquarters, Professor Bullock tirelessly imparts his wisdom to global staff, diplomats, and country delegates, enhancing their linguistic competence and fostering a deeper understanding of cross-cultural correspondence. His corporate training programs in higher-order communication skills have been instrumental in preparing UNHQ global staff for the complexities of international missions and diplomatic operations.
Professor Bullock's expertise extends to a diverse range of specialized courses, including Intercultural Communication, Corporate Communications, Media Relations, Negotiation, Writing for International Professionals, Persuasive Framing, Public Relations, Business Intelligence, and Marketing. Through innovative curriculum development and instructional teaching programs, he conceptualizes transformative pedagogical projects that equip professionals for success in the global arena.
A true thought leader, Professor Bullock drives content visibility through strategic planning and creative marketing initiatives. He has been an influential contributor to esteemed publications such as Harvard Business Review (HBR) and The Wall Street Journal (WSJ). Furthermore, his TEDx talks captivate audiences worldwide, offering profound insights into the evolving landscape of international business communication.
In addition to his role as an educator and communicator, Professor Bullock is also an accomplished author, with a forthcoming book that promises to revolutionize intercultural understanding. His dedication to bridging linguistic and cultural gaps for effective international communication is evident in every facet of his work.
Beyond academia and diplomacy, Professor Bullock possesses a versatile skill set, including proficiency in MS Office, Mac OS X Software, Cision/Vocus, LexisNexis, Adobe Photoshop, Google Analytics, HTML, WordPress, WebX, Zoom, Skype for Business, and various other digital technologies. His expertise extends to effective research methods, survey data analysis, blogs, and social media optimization. He also possesses intermediate French language skills in composition and comprehension.
Professor Bullock's specialties encompass media outreach, brand strategy, marketing initiatives, corporate positioning, message development, creative partnerships, reputation and crisis management, competitive research, event planning, social media strategies, and SEO. His commitment to e-learning and the evolving digital landscape underscores his adaptability and forward-thinking approach.
In all his endeavors, Professor Dan Bullock consistently exemplifies excellence, innovation, and a deep commitment to promoting effective communication on a global scale.


Experience
United Nations HQ - DOS/CDOTS Faculty/Staff Trainer - Language & Communications Training Unit

Apr 2018 - Present
At the United Nations Headquarters, Professor Dan Bullock is a Faculty/Staff Trainer, teaching global staff and diplomats to communicate effectively across multilingual/multicultural contexts. He designs department-specific communication skills training, collaborates on a UN Language Framework, and teaches language and communication courses.

New York University

10 years 9 months
As a faculty member at NYU, Professor Bullock has taught diverse student populations worldwide. He's offered courses in research methodology, negotiation, public speaking, public relations, marketing principles, academic writing, and entrepreneurship.

The School of The New York Times

May 2020 - Present
At The School of The New York Times, Professor Bullock designs and delivers curricula to teach professional skills to high school and pre-college participants worldwide, using real-world case studies.

Pace University

2016 - Present
At Pace University, Professor Bullock trains non-native professionals in practical business English and American business culture, teaching courses like Model United Nations, Negotiation & Dispute Resolution, and more.

Bullock & Associates

May 2012 - Present
As the Founder and Chief Public Relations Consultant of Bullock & Associates, Professor Bullock oversees a PR consultancy, providing strategic counsel and communications support to various clients.

ESL Instructor, School of Professional Studies, American Language Program (ALP), Columbia University in the City of New York

Jul 2018 - Jan 2019 · 7 months
Greater New York City Area
During his tenure at Columbia, Professor Bullock taught the following courses:

Advanced Academic English for Graduate Students (AAEGS): He instructed international graduate students in this Intensive English Program (IEP), enhancing their proficiency in language skills through thematic lessons that combined linguistic, academic, and cultural objectives. His teaching strategies focused on building accuracy, fluency, language choice, and rhetorical conventions in an ESL context.
English for Professional Purposes: Business: Professor Bullock taught international graduates and professionals business content with a specific focus on business communication within the context of functional language. His instruction empowered students to excel in presentations, writing, and management skills in today's global economy.

ESL Instructor, English Language Institute, School of Continuing Professional Studies, City College of the City University of New York

Feb 2018 - 2019 · 1 year
Greater New York City Area
At the English Language Institute of the City College of the City University of New York (CCNY), Professor Bullock continued his commitment to ESL education. CCNY, founded in 1847, is the oldest public higher education institution in New York City and ranks among the top 20 public colleges in the United States.
In this role, Professor Bullock provided intensive English language (IEP) and professional skills development for level 4/5 non-native speakers. His instruction targeted professional and academic language skills, fostering personal enrichment among his students. Professor Bullock achieved student learning outcomes through a variety of teaching strategies, including scaffolding, formative and summative assessments, and interactive activities such as student pairwork and groupwork, consisting of discussions, role plays, and the use of authentic materials to enrich the communicative classroom experience across the four language skills.

Huffington Post Contributor

2016 - 2018 · 2 years
Greater New York City Area
As a contributor to The Huffington Post from 2016 to 2018, Professor Bullock shared his insights and expertise on various topics. The Huffington Post, with over 90 sections globally, covers a wide range of subjects, including politics, business, entertainment, environment, technology, media, lifestyle, culture, comedy, healthy living, women's interests, and local news.

CooperKatz & Company - Senior Account Executive

Sep 2012 - 2014
At CooperKatz & Company, Professor Bullock managed PR programs for clients like TD Bank, Coldwell Banker, and Guardian Life Insurance, securing media coverage in top-tier outlets. He also led various product launches and campaigns.

Pocketlife - U.S. Communications Strategist

Jul 2012 - Sep 2012
Professor Bullock developed PR and marketing strategies for Pocketlife, a luxury lifestyle management concierge service. He managed content creation, and social media, and served as the U.S. correspondent for BELANE Magazine.

QUINN - Account Executive

Jan 2010 - May 2012
At QUINN, Professor Bullock increased press exposure and conceptualized events for residential communities and retail centers. He also rebranded a national retail real estate brokerage.

Rubenstein Public Relations - Associate Publicist

Oct 2008 - Dec 2009
Professor Bullock developed press materials and generated press coverage for high-profile clients, including the Miss USA Pageant, real estate firms, and non-profits. He also maximized media presence for the FDR Four Freedoms Park.

Account Executive, Healthcare Division

Jul 2006 - Aug 2008
At Widmeyer Communications, Professor Bullock collaborated on strategic partnerships for Pfizer, contributed to the launch of The Sports Legacy Institute, facilitated a nationwide literacy awareness campaign for Pearson Foundation Jumpstart, and developed media assets for the West Virginia University Stroke Center.

Tutor / Teacher

Jun 2005 - Aug 2005
During this period, Professor Bullock served as a tutor/teacher at l'Université d'Angers in France.

Reporter/Correspondent

Jan 2005 - May 2005
Professor Bullock authored local news stories, managed team assignments, and participated in editorial meetings at The Daily Athenaeum.

News Broadcaster

Sep 2004 - May 2005
At WWVU-FM 91.7, Professor Bullock conducted interviews, coordinated schedules, produced original content, and edited sound bites for news broadcasts.
Education
The New School, New York City

Master's Degree (with high distinction) in Teaching English as a Second or Foreign Language/ESL Language Instructor
2016 - 2017
The New School's Schools of Public Engagement is part of this prestigious institution, known for its history dating back to 1919. Professor Bullock pursued his master's degree here, specializing in Teaching English as a Second or Foreign Language.

New York University, New York City

Advanced Diploma in TESOL (Teaching English to Speakers of Other Languages)
2016
During his time at NYU, Professor Bullock excelled in various areas, including Planning and assessment, Instructional Methodology, The Structure of Language, and Classroom Teaching Practicum. He also earned the TESOL Academic Excellence Award.

James Madison University

Graduate Research in Integrated Science & Technology
2006
At JMU, Professor Bullock engaged in graduate-level research, including a significant project involving gene expression of the Ebola virus for the United States Army Medical Research Institute of Infectious Diseases (USAMRIID) in the spring of 2006. His work demonstrated his dedication to scientific inquiry.

West Virginia University

Bachelor of Science (BS) in Public Relations and French
2005
During his undergraduate years at WVU, Professor Bullock was actively involved in campus life, contributing to WVU U92-FM (University Radio) and The Daily Athenaeum (University Newspaper).
Licenses & Certifications
Certification Prep: Professional in Human Resources (PHR)

Issued by Lynda.com
Issued in June 2019
This certification showcases Professor Bullock's expertise in Human Resources, highlighting his dedication to staying current with industry standards and best practices.

Leadership Foundations: Leadership Styles and Models

Issued by Lynda.com
Issued in May 2019
This certification reflects Professor Bullock's strong foundation in leadership principles and models, further enhancing his leadership skills.

360-Degree Feedback

Issued by Lynda.com
Issued in April 2019
Professor Bullock's certification in 360-degree Feedback underscores his commitment to effective feedback processes and his continuous pursuit of professional growth.
Skills
In his professional journey, Professor Dan Bullock has cultivated a diverse and impressive skill set, making him a well-rounded educator and leader. His skills include Strategic Public Relations Planning, Social Media, Integrated Marketing Communications Planning, Brand Awareness, Corporate Branding, Brand Positioning Strategies, Press Coverage, Event Planning, Press Campaigns, Messaging, Strategic Partnerships, Speaking Engagements, Media Relations, Press Releases, Strategic Communications, Blogging, Public Relations, Corporate Communications, Social Media Marketing, Public Speaking, Integrated Marketing and Marketing.
Recommendations
Maggie (Yueming) Ren, J.D. Candidate, Vanderbilt Law School:

Maggie commends Professor Bullock for his comprehensive course on research processes and methodology, emphasizing his constructive feedback and extensive industry knowledge.

Mikhail Iankovski, Experienced Sales Leader | Recruitment Specialist | Public Speaker:

Mikhail speaks highly of Mr. Bullock's "International Management" course, highlighting his dedication, experience, and thoughtfully designed assignments.

Artur Miller, Business Development Executive - Sales Development - Europe:

Artur acknowledges Mr. Bullock's effective teaching methods in managing and leading employees and emphasizes his engaging and focused approach.

Ethelie A., Business Development & Operations, Data Analytics, and Client Services:

Ethelie lauds Professor Bullock's "Persuasion in Business" course, emphasizing its compelling content, valuable assignments, and Professor Bullock's considerate and knowledgeable teaching style.

Melisa Fidan, Psychology:

Melisa expresses gratitude for Mr. Bullock's "Communication in the Global Workplace" course, highlighting his role in improving her speaking skills and creating a supportive learning environment.

Paula Peres, Trade Marketing Analyst | Digital Communication, Product Marketing:

Paula recognizes the invaluable knowledge gained from Professor Bullock's "Persuade in Business" classes, emphasizing his didactic and attentive teaching style.

Tomer Shalom, Business Development at SIMS LTD:

Tomer praises Professor Bullock as a global expert in negotiation and persuasion, noting his practical guidance and immediate constructive criticism.

Mathilda Luise Bernauer, "Waffles are for WINNERS":

Mathilda describes Professor Bullock's course as transformative, with detailed feedback and a focus on high-impact communication.

Gulce Kadayifcioglu, MS in Finance Candidate at Fordham University:

Gulce credits Professor Bullock for improving her communication and persuasion skills, which she applied successfully in her graduate school application.
Publications
Changing the Negotiating Game - 6 Tips for Smart Success

Published in The Huffington Post on June 27, 2016
This article explores the changing dynamics of negotiation in today's interconnected world. Professor Bullock emphasizes the shift from viewing negotiation as a competition to recognizing its role in building agreements and relationships that benefit all parties involved.

Bridging the Cross-Cultural Gap Through Global Business Email Etiquette

Published on Business.com on December 1, 2015
In this publication, Professor Bullock discusses the role of email in fostering connections between international businesses. He highlights the findings of a study that leverages the Hofstede Cultural Dimensions Theory to reveal how countries tend to prefer emailing nations with cultural and economic similarities.

WVU Magazine I Fall 2015 I Summer 2016

Published in West Virginia University's magazine
This publication highlights Professor Bullock's achievements, including his promotion to the role of Senior Corporate PR Supervisor/Senior Executive of Corporate Communications at 5W Public Relations, a top-ranked PR firm. It also mentions his role as adjunct faculty at NYU School of Professional Studies, where he teaches specialized PR courses.
Honors & Awards
2018 New York University School of Professional Studies Graduate Convocation Ceremony, Radio City Music Hall, NYC

Issued by NYU School of Professional Studies in May 2018
Professor Bullock had the esteemed honor of serving as a co-announcer alongside his NYU colleague Prof. Raul Sanchez. They introduced the graduate candidates at the 2018 New York University School of Professional Studies Graduate Convocation Ceremony held at the iconic Radio City Music Hall. This ceremony celebrated the achievements of Master's degree candidates from various programs, including Integrated Marketing, Hospitality Industry, Human Resources Management and Development, Management and Systems, Project Management, Public Relations and Corporate Communication, Global Affairs, Real Estate, and more.

39th Annual Applied Linguistics Winter Conference (Columbia University) - Effective Emailing & Behavioral Psychology: A New Teaching Method

Issued by Columbia University, Teachers College in April 2018
At this conference, Professor Bullock, in collaboration with his colleague NYU Professor Raul Sanchez, presented their innovative teaching method titled "Effective Emailing & Behavioral Psychology." They discussed pedagogically relevant information and new strategies that can enhance the teaching of effective emailing in various professional environments across cultures. This approach represents a novel addition to English for Specific Purposes (ESP) pedagogy and has yielded positive results in NYU workshops and classes.

The New School TESOL Webinar Series, 2018

Issued by The New School, School of Public Engagement in April 2018
Professor Bullock co-presented with NYU Professor Raul Sanchez on a cutting-edge approach to teaching effective emailing in the Business English context. Their approach leveraged research from the field of behavioral psychology to enhance email communication and cultural conventions in English for Specific Purposes (ESP) courses of varying proficiency. This presentation provided practical strategies and valuable resources for educators.

ASA College - Professional Development Colloquium

Issued by "Increasing Formative Assessment in the Classroom" in November 2016
Professor Bullock presented at ASA College's Professional Development Colloquium on the topic of "Increasing Formative Assessment in the Classroom." His presentation addressed challenges, benefits, and innovative assessment methods aimed at supporting student learning and improving existing strategies within the English language classroom. The colloquium brought together English language professionals, higher education publishers (Pearson Education), and other academia within the ESL community to explore and share emerging language methodologies.