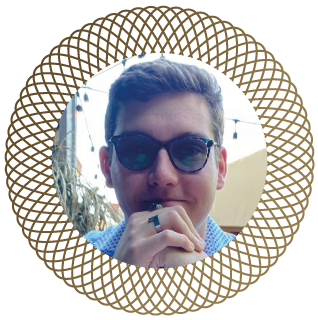 Position: Master of Divinity Student | Seminarian for Faith Formation, Trinity Lutheran Church (Lansdale, PA)
Levittown, Pennsylvania, United States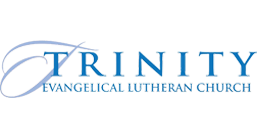 Connor J. W. is a compassionate, people-oriented leader dedicated to bringing out the best in others while prioritizing empathy and understanding in leadership. Possessing remarkable skills in administration, faith, and leadership, Connor is steadfastly committed to his calling as a future Rostered Leader in the Evangelical Lutheran Church in America (ELCA).
Contact: Email: This email address is being protected from spambots. You need JavaScript enabled to view it.


Experience:
Seminarian for Faith Formation at Trinity Evangelical Lutheran Church, Lansdale (May 2023 - Present)

Located in Lansdale, Pennsylvania, Connor works closely with the Co-Directors of Faith Formation, overseeing all aspects of Faith Formation at Trinity Lansdale, with a special focus on Older Youth and young Adults.
Key Skills: Leadership, Public Speaking, Organization Skills, Team Building, Time Management, Strategic Planning, Project Management, Teamwork, Community Outreach

Student Leadership Consultant at Ithaca College (Aug 2020 - May 2023)

As part of the Office of Student Engagement, Connor collaborated on team and individual projects to enhance the student organization experience at Ithaca College. His responsibilities included managing multiple team projects, collaborating on guidelines for effective online programming, and more.
Key Skills: Accounting, Leadership, Paperwork, Customer Service, Team Leadership

Assistant to Vice President of Business and Finance at Ithaca College (Oct 2021 - Nov 2022)

Connor's role involved coordinating meeting schedules, presiding over appropriations meetings, and advising on financial matters. He played a crucial role in balancing ledgers and guiding organizations on proper fund usage.

Chief Of Staff (May 2021 - Oct 2021)

As Chief Of Staff, Connor coordinated schedules, prepared agenda items, met with campus partners, and advised on campus life matters. He also assisted the Executive Board with various projects.

Programs/Playbills Supervisor at Ithaca College Department of Theatre Arts (Jan 2021 - May 2021)

Connor managed and supervised a team to produce programs/playbills for the Ithaca College Department of Theatre Arts productions during the Spring 2021 semester.

Pride & Spirituality Fellow at Ithaca College Office of Religious & Spiritual Life (Jan 2021 - May 2021)

Under the direction of the Director, Connor coordinated and facilitated a successful speaker event discussing the intersections of queerness and spirituality/religiousness.

Assistant Programs Coordinator at Ithaca College Department of Theatre Arts (Jan 2020 - Feb 2020)

Connor coordinated programs for theatre productions, involving tasks like collecting biographies, formatting, editing, and more, ensuring a timely delivery.

McCarroll Studio Theatre Assistant (Sep 2019 - Jan 2020)

Connor provided support for front-of-house tasks, including budgeting, ticketing services, marketing strategies, and show program creation for the 57-seat theatrical space.

Institute Assistant at Bucks County Playhouse (May 2019 - Aug 2019)

Connor assisted in overseeing workshops and master classes for theatre educators, recording sessions, transporting teaching artists, and more.

Intern Office Assistant & Marketing Manager at Patriot Fence and Iron Works, LLC (Jun 2017 - Aug 2019)

Responsibilities included customer service, record-keeping, scheduling, website creation and maintenance, and content updates.

Booster Liaison at Neshaminy High School Drama Department (Jun 2018 - Jun 2019)

Connor managed the Parent Booster Organization, bridging communication between Boosters and the Student Leadership Council.

Stage Manager (Aug 2017 - Jun 2019)

As a Stage Manager for the advanced drama group, "Roadies," at Neshaminy High School, Connor facilitated various productions and handled backstage management.
Education:
Ithaca College

Bachelor of Arts (BA) in Political Science and Government (Aug 2019 - May 2023)
Dual Minor: Business Administration and Theatre

Neshaminy High School

Diploma in High School/Secondary Certificate Programs (2015 - 2019)
Cumulative GPA: 4.1; Distinguished Honor Roll

United Lutheran Seminary

Master of Divinity (MDiv) (Starting Aug 2023)
Volunteering:
Participated in the American Cancer Society and American Diabetes Association, contributing to health-related causes.
Volunteer at Kohl's CARES for community events.
Student Director to the Ithaca College Alumni Association Board of Directors in the field of education.
Skills:
Connor possesses a diverse skill set, including accounting, leadership, public speaking, Microsoft Office proficiency, social media, stage management, web design, and more. He has been endorsed by colleagues for his leadership and public speaking abilities.


Courses:
Connor has taken a range of courses, including Applied Calculus, Intermediate Spanish, Technical Theatre, Business Law, Macroeconomics, Microeconomics, Script Analysis, and more, as part of his education.


Honors & Awards:
Neshaminy High School Theodore Kloos Award (May 2019)

Recognized for exceptional leadership and dedication to the Neshaminy High School Vocal Music Program.

National Honor Society (Oct 2017)

Member of the Neshaminy High School chapter from 2017 to 2019.

Consistently received Distinguished Honor Roll status throughout high school.
Test Scores:
Scored a perfect 5 on the AP English Language and Composition National Exam in May 2018.
Organizations:
President of Ithaca College Residence Hall Association (Dec 2019 - Present), previously serving as Vice President.
Active involvement with the Uptown String Band, both as a dancer and volunteer.
Member of the Ithaca College Residence Hall Association General Body in the Fall 2019 semester.
Causes: Connor supports causes related to Arts and Culture, Civil Rights and Social Action, Disaster and Humanitarian Relief, Education, Human Rights, Politics, and more.


Connor J. W. is dedicated to serving both his academic and faith communities, demonstrating strong leadership and a commitment to making a positive impact. His passion for helping others and his diverse skill set make him an asset to any organization or community he engages with.